Get Upto 70% Discount
Please fill the form below & proceed
Custom- Built Cross Platform Apps Designed to Meet Your Business Needs
Cross Platform Mobile Development is an ideal cost effective solution to building your smartphone applications. No need to build apps from scratch for iOS, android, windows, and blackberry applications.
Cross browser platform uses a single code that run on all major platforms. It decreases the development expenses and reaches to the mass audience. Logo Magicians offer cross platform apps development for custom logo design online.
Get Started
Fast Delivery
Shortest turnaround time in the design industry.

15+ Years Experience
We are offering services all around the globe.
24/7 Live Support
Next-level customer support 24/7.

100% Satisfaction Guarantee
We ensure customer satisfaction.
We've created 2500+ custom
Logo designs. get your now!
Email Us
Our Creative Works
Here's a rundown of some of the projects that we have undertaken.
How Logo Magician Works

1. Project Related-Questionnaire
Please select a package from our wide variety of customized packages that we offer. We will provide you with a questionnaire to fill in all your details. To achieve the perfect customer satisfaction. It is essential to have the details filled in.

2. Sample Delivery
Our team of talented designers start working on eCommerce web designs. As per the customer wish, our details and samples of designs will be delivered to the customers waiting for a final call.

3. Final Source Files
After an in-depth creative design and efforts, our final product is ready to be used. That is again developed based on the customers' demands and satisfaction.
Cross-Platform App Development FAQs
Cross Platform mobile application development is an ideal solution for businesses. It uses a single one time code that run on multiple platforms such as android, iOS, windows, and blackberry mediums.
Using a cross browser platform application saves time and effort of developer and increases wider audience reach. Hire an e-commerce design agency to build responsive cross platform mobile applications.
There is no specific programming language for cross platform app development. You can use a variety of coding languages such as JavaScript, Java, Objective C, C++, C-sharp, Kotlin, Swift, Python, Ruby, Html 5, and PHP. These languages are perfect for colorful front-end and powerful back-end support for developers. They give a dynamic user experience with a better UX/UI design.
You can see through our exclusive cross platform mobile app development packages and place your order according to your budget requirements. Our team meet your specifications and ensure time delivery of your projects. We offer you a remarkable and memorable smartphone app experience that you will not forget for a lifetime.
The cost of a cross browser platform mobile app development ranges from project to project. We offer you multiple packages such as bronze, silver, and gold. They have a different price range from $3500 to $7500 dollars. You have a choice to select the app package for brochure printing service that suit your desired budget.
Cross platform is an ideal and essential idea for mobile application development nowadays. Businesses use various frameworks to automate their tasks and generate sales and profit. They can use a wide variety of frameworks such as flutter, Xamarin, react native, phone
There are several ways to build a cross browser platform and responsive apps. You can use app makr, widget, JQuery mobile, Sencha touch, cocoa, corona, foneframe, widget box, and phone gap. These cross platform tools provide ease and convenience to create accessible, remarkable, affordable, and actionable mobile applications for clients.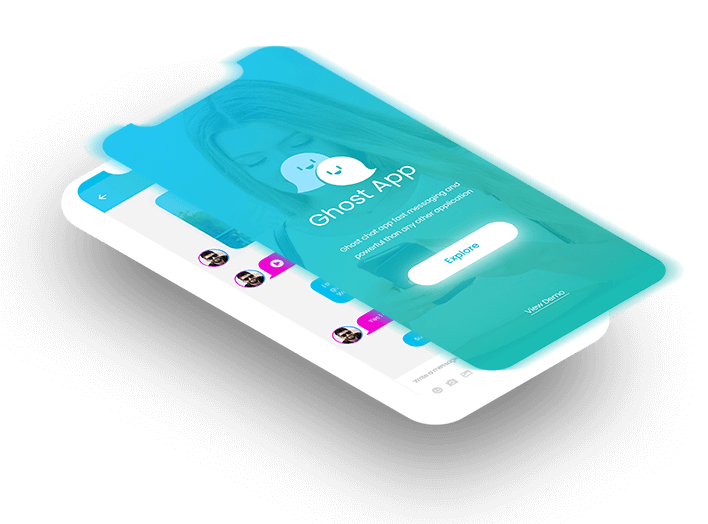 Their team of mobile app developers brings a strong vision to deliver business solutions
Their team has created an exceptional mobile app from scratch as per the requirement of our business. Once again, I want to appreciate the efforts of their app developers for designing a game-changer mobile app for our brand. Hats off!
They offer all-in-one react native app development solutions
From UI design to development and app marketing their team has provided us with a seamless service. If you are looking for a professional react native mobile app developer, then my opinion is to prefer Logo Magicians for the best value of your money.
Logo Magicians provides us feature-rich cross-platform apps
Logo Magicians helped us to experience more user engagement and return on investment by developing a featured-rich mobile application. I would like to recommend them to everyone who wants to develop a cross-platform mobile app