Get Upto 60% Discount
Please fill the form below & proceed
Appreciated Across the
Globe for Quality
Graphic Design Services

Best Logo Design Services in Texas: We'll create a Logo That You'll Love
Since 2009, Logo Magicians has been the foremost Texas logo design agency that caters to Houston, San Antonio, El Paso, and other cities in Texas. Our expertise lies in crafting attractive and well-designed Texas company logo designs that serve as the foundation for brand recognition.
Whether you're a small or well-established business, our graphic logo design specialists work closely with you to achieve your visual identity goals. You can experience personalized consultations with our expert graphic designers, discussing the latest design trends and strategies to create a business logo that resonates.
Our Texas custom logo design packages will suit your budget to ensure affordability without compromising quality and originality. Choose our company logo design services in Texas from our remarkable company logos portfolio that leaves a lasting impression.
Get Started
Professional Logo Designs by Type
Logo Design Services By Industry
Make You Brand Shine with Our brand development firm TX
Are you searching for expert branding solutions? Explore our premier branding agency based in Houston, Texas, also serving Houston, San Antonio, El Paso, and other cities in Texas.
Every business, either startup, SME, or well-established, requires a good digital presence to survive. These businesses must have their own unique style – colors, logo, and theme to keep an excellent online image, show what the business is about, and help people recognize it anywhere. Our branding services, TX, help you pick the right colors, logo, and design for your brand. This way, you can tell your brand's story clearly and smartly so people understand.
So partner with our branding company TX to enhance your brand's impact and recognition across Texas and beyond.
Creating Stunning Website Design with Our Website Design Company in Texas, USA
Is your website hiding on the first Google page? Our website development company TX is here to change that. Our skilled Texas web developers and designers know website development and design inside out.
With our website design services in TX, we're determined to improve your site's ranking on search engines, drawing visitors to your business in Houston, Austin, San Antonio, El Paso, and other Texas cities. We use proven web creation and design strategies to push your site higher, leaving competitors behind.
All you need to do is say yes, and we'll handle your custom website design TX perfectly. Talking to the best web design company is easy and costs nothing. But be prepared to grow big because we're experts at our job.
Crafting unique logos for 15 Years.
Your reliable Logo Design Agency.
Contact us today!
Email Us
Expand Your Digital Existence with Our Mobile App Development Services in TX, USA
Are you in search of creating stunning and user-friendly mobile apps? Explore our reputable mobile app development company that serves Houston, Austin, San Antonio, El Paso, and other cities in Texas. With a team of 50+ certified mobile app developers in Texas, we provide the benefit of instant project initiation. From concept to app store launch, we handle it all.
Our mobile app development process encompasses planning, design, development, testing, and deployment using Agile, waterfall, lean or DevOps methodology, depending on your requirements. We use the best app development frameworks like Flutter, React Native, Ionic, Xcode, and Android Studio.
Contact us and dive into the world of Logo Magicians to discover how we leverage cutting-edge technologies to bring your app ideas to life.
Artistically Market Your brand With Our video animation services TX
In search of reputable video animation services for your business. Welcome to Logo Magicians, your captivating 2D and 3D video animation destination.
Our video animation company in Texas has a knowledgeable and professional animation team that integrates your business's unique qualities into animations, creatively displaying your brand. Whether you require a simple animation for your marketing or a fun animated guide for teaching your staff, we are here.
Don't hesitate! Give us a call, share your animation vision, and watch us bring it to life. Your desired animation is just a call away from becoming reality. We cater our services in Houston, Austin, San Antonio, TX, El Paso, and other cities in Texas.
Work With Our Leading Cross-Platform App Development in TX
Discover the pinnacle of cross-platform mobile app development in TX with us. Logo Magicians, skilled cross-platform mobile app developers, can design a multi-platform experience tailored to your user, business, industry, and horizontal/vertical requirements.
Logo Magicians are proficient in building mobile apps with standard web techs like HTML5, JavaScript, and CSS3. We leverage frameworks like React Native, Flutter, ionic, Xamarin, Appcelerator Titanium, AngularJS, PhoneGap, and more to create custom-built cross-platform apps in HI and other cities in TX. These apps smoothly adapt across smartphones, tablets, and desktops, offering a consistent user experience.
Heighten your app's reach and impact with Logo Magicians' smart cross-platform mobile app solutions in Texas.
Logo Magicians is a lively and flexible digital marketing firm that serves Houston, Austin, San Antonio, El Paso, and other cities in Texas. We don't use tricks to get clients – we use our digital marketing tactics to get new clients to your site.
As a digital marketing agency in TX, we have seasoned specialists who master in PPC marketing, SEO, email campaigns, social media marketing, quality-content production, and reputation management and have decades of industry experience.
Don't hesitate! Just reach out to us and enhance your website's visibility, lead your local or global market for a better return on investment.
How Logo and Web Design Company in Texas works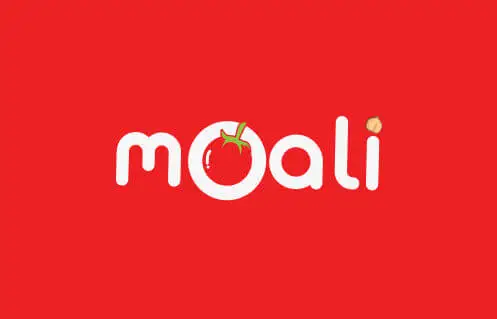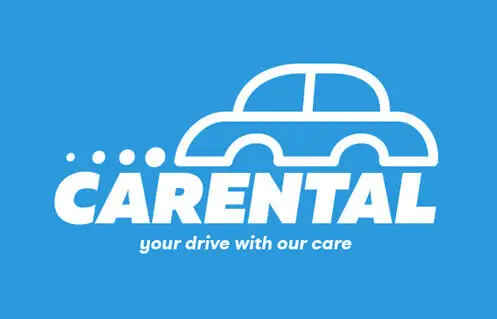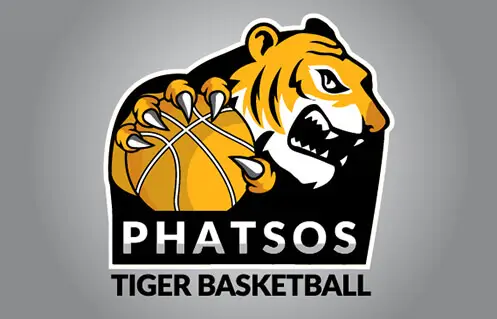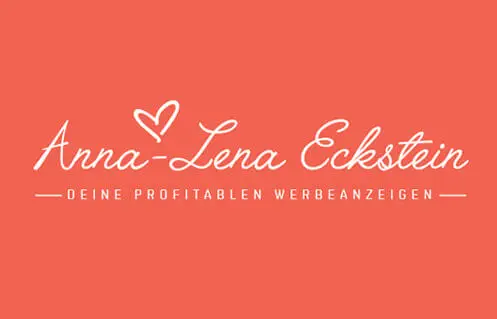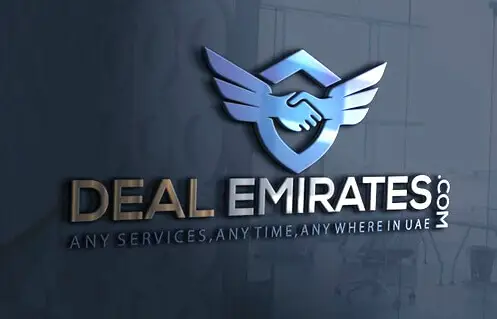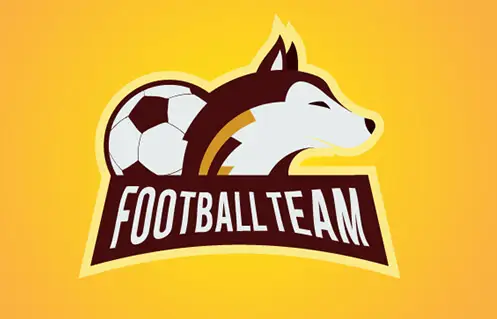 1. Redefine Your Business with Top Digital Agency
Our comprehensive creative digital agency brief simplifies the process of defining the vision for your business and setting clear budget guidelines.

2. Receive Numerous Diverse Concepts
Our talented team hailing from across the globe will submit their creative concepts. Through collaboration and feedback, you'll shape the perfect marketing plan for your business.

3. Acquire the copyrights
With a seven-day window to collaborate with the team, you'll then pick your preferred plan. Subsequently, we'll facilitate the transfer of copyrights to you.
Logo Magicians a leading
graphic design company that can help
you make your mark. Contact us today!
Email Us
FAQs about our Logo Design and Branding Company in Texas
Our Texas company logo design process starts with in-depth research into your business, understanding your competition, and aligning with your vision. Our skilled logo designers San Antonio, TX then craft unique logo concepts from scratch. We'll provide you with these concepts on the same day for feedback, allowing room for revisions. Client satisfaction is our top priority and the driving force behind our progress.
To kickstart your graphic logo design project, our artistic logo designers need your business name, any specific ideas or vision for the brand logo, and any sketches you may have in mind. Feel free to email us or text us to initiate the process.
The branding process duration can vary, ranging from a few weeks to several months. It depends on the project's complexity and the number of deliverables required. But our TX company branding services will deliver the result at the best possible short time period.
Our comprehensive company branding covers strategy development, logo design, visual identity design, stationary design, packaging design, marketing materials design, and ongoing brand management and consultation.
Typically, our website designers and developers in Houston, TX takes 2-3 stages to design a website that aligns with your goals and brand image. From the start of the design process to site completion, you can expect the process to take around 3-4 weeks.
Our Houston, TX website design company team is capable of managing that situation, too. Our commitment is to cater to your specific needs, whether creating a brand-new website or refreshing an existing one that needs an update.
The mobile app design and development in Houston, TX cost can vary significantly based on factors like project scope, timeline, chosen technology stack, and platforms. It's best to discuss your specific app requirements for a precise estimate.
When changes in scope or timeline are required, our San Antonio, TX mobile app development company team conduct a thorough evaluation. Following this, we communicate the proposed changes' impact on app development processes, development hours, and budget to the client and our project management team.
Typically, observing significant results for your business takes approximately 4-6 weeks. Our online marketing company San Antonio, TX experts conduct thorough market research and analysis to formulate the most effective digital marketing strategy tailored to your needs.
Digital marketing services in Houston TX have gained prominence over traditional marketing due to their real-time interaction capabilities and cost-effectiveness. The Internet enables businesses to instantly engage with target audiences, with a broader reach than traditional advertising channels.
Video animation San Antonio, TX delivery timelines can vary depending on content creation, editing, seller availability, and your schedule. Preparing all necessary materials is recommended to ensure timely delivery, establishing a clear timeline, and maintaining open communication with the video animator Houston TX.
TX Animated Videos either 2D or 3D, whiteboard, explainer videos are a powerful marketing tool, influencing 90% of customer purchase decisions, effectively showcasing products, and building trust. They convey information efficiently, enhance brand visibility, and align with Google's preference for video content, making them essential in modern online marketing strategies.