Get Upto 60% Discount
Please fill the form below & proceed
Get The Most Classy Investment Logo Design From Us
For any financial company, the logo is necessary, whether you are new or in an established position and want to stay ahead in the finance sector to capture your target market. Here at Logo Magicians, we ensure your success regarding finance logo designs. By initially considering your finance logo design ideas, our talented team collaborates with you to give stunning finance logo designs near me.
A financial or investment company logo design process requires a lot of research. But we can make the logo creation process simple for you. Depending on your preferences and considering what your finance company is all about, we promise to present a unique and high-quality finance firm brand logo at the most reasonable pricing. And in a short period, representing trust, reliability, and expertise. While also adopting modern design trends that can resonate with today's consumer demands.
Whether you're an insurance agency, bank, investment firm, or any other financial entity, our wealth management company logos will support you in building a memorable and trustworthy brand personality. Partner with us to see our finance logo templates, and allow our finance-business logo design services in the USA to build an emblem that gives success to your financial firm.
Professional Logo Designs by Type
Choose The Best Investment Company Logo Design From Us
Get the best logos from our investment company logo templates at the most friendly prices. Contact us now. Have a look at some of our most popular ones.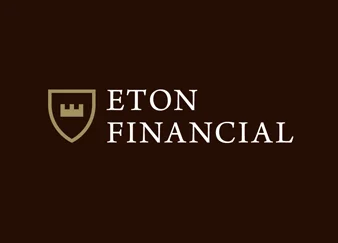 Finance Business Logo FAQs
A remarkable finance logo design incorporates elements that convey trust, stability, and professionalism. Explore various finance logo designs and gather inspiration for unique ideas. Use colors like blues and greens to evoke a sense of financial security. Incorporate symbols such as arrows, charts, or coins to represent financial growth in your finance logo design ideas.
Absolutely! We have specialized finance logo templates designed to capture the essence of the financial industry. Our templates often feature symbols like dollar signs, graphs, or shields. Utilizing a financial logo template can provide a solid foundation for your brand identity and save time in the design process.
An effective investment company logo should incorporate symbols that represent growth, stability, and trust. Consider using financial symbols like arrows pointing upwards, dollar signs, or abstract shapes that convey progress. Opt for a professional color palette to instill confidence and reliability in your investment logo design.
Certainly! Utilizing a finance business logo template can be an intelligent choice. Look for templates featuring financial symbols or minimalist designs that convey sophistication. Customize the template to align with your brand colors and values, ensuring a unique and impactful representation of your finance business.
To create a distinctive brand logo for your finance firm—
1. Focus on unique elements that set you apart.
2. Incorporate symbols like keys, shields, or monograms into your finance firm brand logo to convey security and exclusivity.
3. Ensure the design is versatile and scalable for various applications.
For finance businesses, consider various logo types such as mascot logos for a friendly appeal, corporate logos for a professional look, emblem logos for a prestigious touch, and animated logos for dynamic engagement. Choose a logotype that aligns with your brand personality and resonates with your target audience.
A custom website design and development is crucial for a finance business as it establishes credibility and professionalism. A solid online presence is key to attracting and retaining clients in the finance industry.