Get Upto 70% Discount
Please fill the form below & proceed
Experts In Hybrid Mobile App Development
Logo magicians have robust expertise in creating a cross-platform hybrid mobile app for your business. We ensure a strong foundation and follow strict guidelines and standards when manufacturing a device to assure the applications are approved without any issue. We work for customers to guide them on app strategies and submission procedures and handle the submission on Apple Appstore and Google Playstore. We design and develop a cross-platform hybrid mobile app using react native, google Flutter, native script, xamarin framework, apache Cordova/phone gap, and iconic framework
Get Started
Fast Delivery
Shortest turnaround time in the design industry.

15+ Years Experience
We are offering services all around the globe.
24/7 Live Support
Next-level customer support 24/7.

100% Satisfaction Guarantee
We ensure customer satisfaction.
We've created 2500+ custom
Logo designs. get your now!
Email Us
Our Creative Approach
Here are a few of the outstanding projects that we did for the company's clients.
How Logo Magician Works

1. Project Related-Questionnaire
Please select a package from our wide variety of customized packages that we offer. We will provide you with a questionnaire to fill in all your details. To achieve the perfect customer satisfaction. It is essential to have the details filled in.

2. Sample Delivery
Our team of talented designers start working on eCommerce web designs. As per the customer wish, our details and samples of designs will be delivered to the customers waiting for a final call.

3. Final Source Files
After an in-depth creative design and efforts, our final product is ready to be used. That is again developed based on the customers' demands and satisfaction.
Hybrid App Development FAQs
Yes. We are available for a call and email to discuss your app idea, whatever seems convenient for you. We also offer animation logo along with app services.
We code hybrid apps on all frameworks but prefer react native and flutter as they offer more excellent performance and development functionalities.
Yes, the apps are developed to support the latest and the most complicated hardware feature of iOS and Android devices.
Yes, we offer app upgrade services to port your hybrid app code wrapped in old technologies to the latest like React Native, Flutter, or Xamarin.
Cross-platform apps are budget-friendly. Generally, it saves 30% of the cost compared to the native approach. The cost of an app depends upon application features and the numbers of platforms the app is being developed.
It depends on your target audience. If your target audience uses more significant screen devices, you should get a dedicated version. We also offer calligraphy logo design.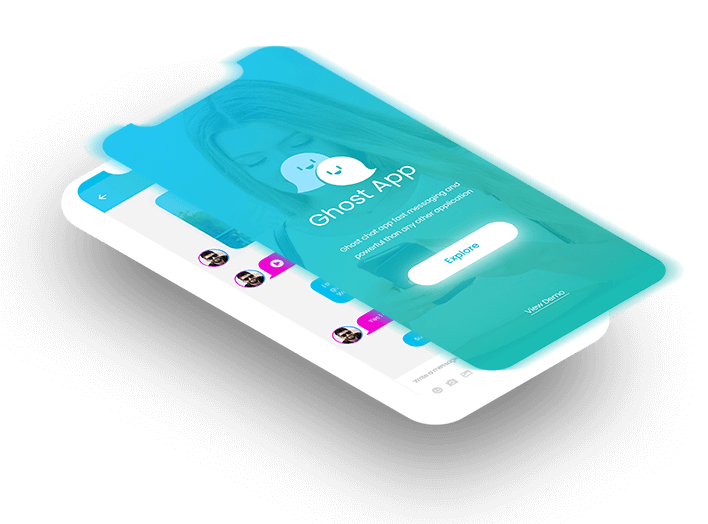 Their team of mobile app developers brings a strong vision to deliver business solutions
Their team has created an exceptional mobile app from scratch as per the requirement of our business. Once again, I want to appreciate the efforts of their app developers for designing a game-changer mobile app for our brand. Hats off!
They offer all-in-one react native app development solutions
From UI design to development and app marketing their team has provided us with a seamless service. If you are looking for a professional react native mobile app developer, then my opinion is to prefer Logo Magicians for the best value of your money.
Logo Magicians provides us feature-rich cross-platform apps
Logo Magicians helped us to experience more user engagement and return on investment by developing a featured-rich mobile application. I would like to recommend them to everyone who wants to develop a cross-platform mobile app