Get Upto 60% Discount
Please fill the form below & proceed
Acquire Our Stunning Real Estate Logo Design Ideas
Do you intend to launch a real estate brand, or are you already doing so but considering updating the look of your logo or want to build a fresh one? For that, your company will need an impactful real estate logo design agency. To communicate your brand's message to the audience, hire our talented real estate logo designer and add your chosen tagline with style.
With the help of our real estate logo design ideas, you can make your company name, slogan, and iconography observable from a distance. Any successful company now places importance on having a powerful logo, and the real estate sector is no exception.
Why choose us for your real estate logo? Every real estate logo designs we come up with is customized with your brand values in mind. We ensure that the logo suits all of your marketing and digital media platforms. Our team of professional real estate logo designers at Logo Magicians is skilled at producing unique property sale and purchase logo designs on a budget that build confidence and trust. Get our real estate company logo design services today for a professional connection, and let's transform your brand's identity into a compelling visual story via a distinct logo.
Professional Logo Designs by Type
Take A Quick View Of Our Extraordinary Design Of Logo For Property Business
Our designers build the best custom logo designs, or you can have our real estate logo design template. Take a glimpse at some of our ideas.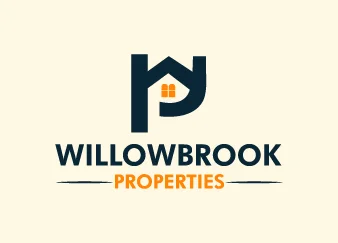 Property Logo Design FAQs
An effective real estate logo design should encapsulate trust, professionalism, and a sense of property expertise. Explore a variety of real estate logo designs to gather inspiration and ideas. Consider incorporating symbols like houses, keys, or rooftops into your real estate logo design ideas. Utilize a clean and modern design approach to convey a sense of reliability.
Absolutely! Specialized real estate logo design templates feature symbols such as houses, buildings, or abstract representations of property. These templates can be a foundation for your logo, ensuring a professional and industry-relevant design for your property sale and purchase business.
A logo for a real estate business should incorporate elements like houses, keys, or property-related symbols. Opt for a design that reflects the essence of buying or selling properties. Ensure your logo is versatile and works well in various applications, from business cards to signage.
Certainly! Utilizing a property logo design template can provide a great starting point. Look for templates featuring symbols related to properties, such as houses or buildings. Customize the template to align with your brand colors and values. With this, you can ensure a unique representation of your property business.
To create a memorable logo for your property business—
1. Focus on unique elements that represent your brand identity.

2. Consider incorporating symbols like keys, landmarks, or property-related elements.

3. Ensure the design is distinctive and leaves a lasting impression on your target audience.
For the real estate industry, consider various logotypes, such as monogram logos for a sophisticated touch, pictorial logos for visual representation, and illustrative logos for a detailed and unique design. Choose a logotype that aligns with your brand personality and resonates with your target audience.
App development can enhance your real estate business by providing a user-friendly platform for property listings, client interactions, and smooth transactions. Our services ensure that the real estate app we come up with meets the specific needs of your business and clients.