Get Upto 60% Discount
Please fill the form below & proceed
CREATIVE Construction Logo Design Ideas to Make Your Identity Unique
Are you a construction company seeking a distinctive logo that makes you unique? It's right here! Our construction logo design professionals can make a distinct and eye-catching logo that perfectly shows your construction company in a very creative way. Our highly scalable construction logo is not exclusively memorable but flexible enough to be used and look extraordinary on company cards, signage, websites, and promotional materials.
Logo Magicians have the deep know-how to provide simple yet trendy construction logo designs for the construction industry. Whether you're a residential contractor or commercial builder or specialize in a specific niche, we can tailor a logo that suits your business. Through our visual artistic approach, our creative construction logo designers help you carry your corporate essence with our several logo design concepts, or you can use our construction logo design templates.
Your construction logo is more than merely a visual element; it's an icon of your brand to carry trust and reliability to your customers. Therefore, hire a notable construction logo design agency in the USA to make a perfect logo for your construction company and stand apart in a sea of competition. Make a lasting impression with a construction graphic design logo that stands out.
Professional Logo Designs by Type
Take A Gaze At Our Top Construction Company Logos For Your Inspirations
Contact with our logo designers' team for your construction logo design now. Look at these fascinating logos that we built for our valuable customers.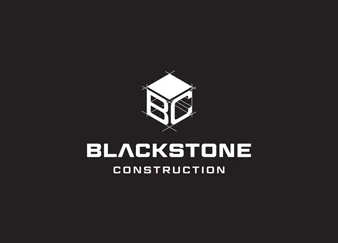 LOGO DESIGNS FOR CONSTRUCTION FAQS
A compelling construction logo design should incorporate vital, bold elements reflecting durability and reliability. Explore various construction logo design ideas to find inspiration for unique and impactful designs. Utilize symbols such as tools, buildings, or hard hats in your construction logos to convey industry specificity. Consider customizable construction logo design templates as a foundation for a professional and distinctive logo for your construction business.
Certainly! There are specialized construction logo design templates designed for the industry. These templates often feature construction-related symbols like cranes, hammers, or buildings. A construction logo template can provide a solid starting point for your logo, ensuring a professional and industry-appropriate design.
To create a unique logo for your construction business:
1. Focus on incorporating distinctive elements such as construction tools, buildings, or architectural symbols.

2. Consider a design that stands out among other construction logo designs.

3. Ensure the logo is versatile and works well across various applications, from business cards to signage.
Absolutely! Utilizing a logo for a construction design template is a smart approach. Look for templates featuring construction-related symbols or minimalist designs that convey strength and reliability. Customize the template to align with your brand colors and values, ensuring a unique representation for your construction business.
An effective logo for construction businesses should convey strength, reliability, and professionalism. Incorporate symbols like cranes, hard hats, or buildings to represent the industry. Opt for a clean and modern design approach to ensure that your logo for construction stands out and leaves a lasting impression on potential clients.
For the construction industry, consider various logo types such as emblem logos for a prestigious touch, pictorial logos for visual representation, corporate logos for a professional look, and 3D logos for a modern and dynamic feel. Choose a logotype that aligns with your brand personality and resonates with your target audience.
Yes, we are a leading logo design and website development company in Arizona, providing top-notch services. Our expertise extends to graphic design and website development services in AZ, ensuring a comprehensive digital presence for construction businesses in the area.
A well-designed website is crucial for a construction business as it serves as a digital storefront and showcases your projects and services. Our services are to Create user-friendly and visually appealing websites and utilize platforms like WordPress.We also work on custom web applications to enhance your online presence.