Get Upto 60% Discount
Please fill the form below & proceed
Logo Magician A Way For The Prefect Dental Business Logo
In this rising dental market, logos can be the best business asset to show your dentistry skills. At Logo Magician, we design contemporary, memorable logos with a focus on dental services in the USA. Our expert dental logo designers appreciate the spirit of dental practice and its value in shaping a unique brand image.
Our dental logo design service dominates thanks to the contemporary aesthetics we use in a logo. Our best logo design company: Logo Magicians built dental services logos that capture contemporary design practices coupled with dental-related imagery for a product that is not only appealing to look at but also relevant to dentistry. Regardless of whether you are a dental clinic, orthodontic practice, or dental supplier, our mission is to make sure that your dental hospital logo design speaks to the specialty and dedication to oral health.
Our diverse portfolio is coupled with international logo experts. This gives us the various creative dental clinics logo design ideas that you can select from. Logo Magician is a reliable path of creating a visual brand identity for the dental industry. Partner with our dental logo design agency on a modern dental logo so that you will make a long-lasting impression on your patients and colleagues.
Professional Logo Designs by Type
Give Your Business A Boost Through Our Experts Crafted Dental Hospital Logo Design
Want a dental service logo? Reach out to us and use our dental clinics logo design templates. We will be happy to guide you. Have a look at our past logo designs.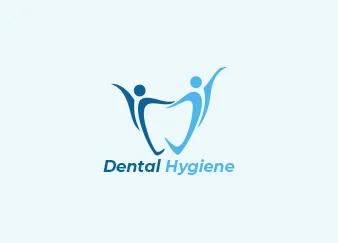 Dental Services Logo FAQS
Our dental logo designs blend creativity and professionalism, ensuring a unique visual identity for your practice. We emphasize key elements like tooth icons, vibrant color schemes, and modern typography to convey trust and expertise.
Absolutely! Our expertise extends to crafting distinctive dental clinic logos that capture the essence of your practice. We tailor each design to reflect your specific services, creating a lasting impression on your clients.
Certainly! We specialize in creating logos for various dental services, including orthodontics, cosmetic dentistry, and oral surgery. Our dental service logo designs skillfully represent your unique offerings, setting your practice apart in the competitive dental industry.
A well-crafted dental business logo serves as a visual cornerstone for your brand. It communicates professionalism, reliability, and patient-centered care. We establish a memorable brand identity that resonates with your target audience.
Explore our extensive collection of dental clinic logo design ideas and templates. From minimalist tooth designs to innovative imagery, we offer inspiration for creating a logo that reflects your clinic's personality while ensuring visual appeal.