Get Upto 60% Discount
Please fill the form below & proceed
Our Crafted Consulting Logo Design Allow Your Clients To Appreciate Your Advice
Now, consultancy stands out as one of the most esteemed professions. Whether you have a consultancy business or are a personal consultant, a distinguished and professional logo design is essential to carry your inherent value. Logo Magicians consulting logo design services bring creativity and expertise to uplift your consulting service brand identity.
As a consultancy logo design company, Logo Magicians appreciates the importance of a professionally designed logo reflecting credibility, competency, and trust. Our logo designers deliver the most ideal consulting logo design ideas from the fusion of artistic innovativeness and in-depth knowledge of your company values, whether you give counsel to HRM, finance/investment, engineering, or any other field.
Our business consulting logo design procedure entails working closely with you to guarantee your vision is entirely incorporated and realized in a logo through collaborative efforts. Throughout the process, from the idea to the completion, we always motivate open communication to create consulting logos that meet and surpass your anticipations. Envision having a potent visual symbol embodying your distinct consulting philosophy – leaving an enduring imprint on all who see it. Allow our logo design agency to bring that vision to existence for you.
Professional Logo Designs by Type
Pick Out The Right Business Consulting Logo Design For Your Company
Explore our portfolio of well-defined business consulting logos as an example, or share your ideas by emailing us.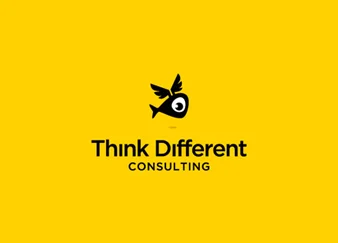 Consulting Logo FAQs
Our consulting logo design services are paramount in building distinct and influential logos. These are customized for consulting firms. We merge creativeness with expertise to guarantee your consulting logo vibrates with your company identity.
Consulting logos play a primary role in brand recognition. Our consulting logo design services center on producing logos that transport undergo and know-how, facilitating your business stand out in the competitor consulting landscape.
Our large-scale consulting logo design services aim to make a cohesive brand identity. From logos to branding elements, we allow your consulting firm's picture to carry complete trust and expertise.
Absolutely! Our specialist designers create groundbreaking consulting logo design ideas that capture the essence of your industry. We place orders initially to make logos that mirror trust, expertise, and reliability in the consulting industry.
Our company consulting logo design services sync originality and strategic considering to carry logos that build an enduring impression. Lift your trademark with a logo that profoundly reflects the values and proficiency of your consulting business.