Get Upto 60% Discount
Please fill the form below & proceed
It Is Crucial to Use Suitable Colors In Your Professional Logo Design
February 10 , 2022 Posted by admin
You can not just randomly pick colors for your logo and be done with that. The suitable colors in your logo make it look appealing. Moreover, using the right colors in your logo can highlight your business values and draw the desired audience. Similarly, if you include the wrong combination of colors, it may have the opposite reverse effect that will make your logo look lousy. A professional logo design service company values the right colors' impact on a logo; this is why they strive to choose them wisely.
Colors are so powerful; they can impact our behavior and evoke emotions. For instance, we see Yellow being a pretty cheerful color, bringing a bright and shiny feeling. Similarly, green is calm and peaceful, considering how grass lays low on the ground and looks beautiful. This provides us with the creative opportunity to portray our corporate logo with relevant colors that undoubtedly helps in brand recognition. Colors can have a measurable impact on customers if they are used perfectly after researching. So, yes, the yellow color can make your brand seem much youthful and exciting. Furthermore, Customers relating colors in your logo with your brand will make them appreciate your creativity.
Go Through The Following Colors To See What They Portray
Knowing what the colors represent or how they make a person feel is essential before adding them to your logo design. Remember that the better you know regarding them, the more promising the possibilities of drawing the right customers will be. Here are some popular colors you can use in your logos, notice what they portray.
There is no doubt red is a universal color of excitement, anger, passion, and love. You can attract customer attention and stand out from the competition. Modern, loud, youthful, and playful brands can use this sharp color in their logos. If a brand is more classic, serious, or mature, then maybe this color is suitable enough.
Babies see this color other than black and white, which implies its sharpness. Humans can see this color better than others; this is why it catches our attention instantly. We get all red when we are angry or shy, showing how emotionally strong this color is. If used appropriately in the right place, this color is a powerful choice for a logo.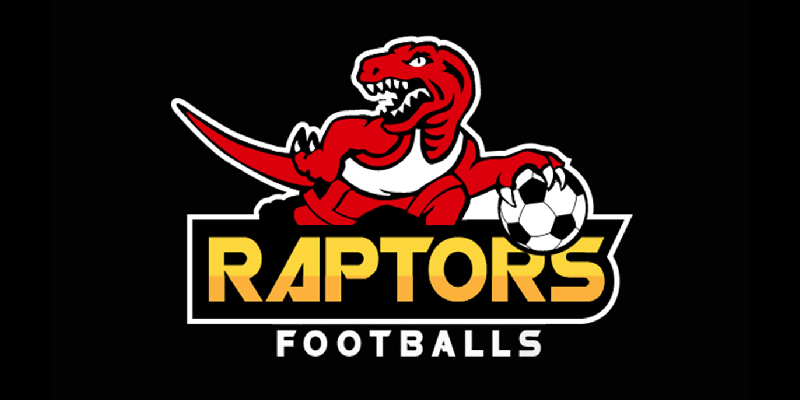 Orange Logos
This playful, attractive, and invigorating color has such a strong feeling. Although its use in logos is less than red, its energy is unmatchable. You have to see if your business has more of a luxurious feeling, then this color would not quite settle down.
On the other hand, a logo design service company suggests using this color for brands that focus on the revolutionalizing concept. Notice how the sky changes color at sunset and sunrise, how leaves transform their colors to orange before they fall off. This provides a feeling of a change associated with this color.
This color reflects a sunny, bright, and friendly feeling. A more youthful, cheery, and fresh brand can have a yellow logo. Additionally, you must comprehend that customers would not associate this color with mature and luxurious brands, so if you have a brand like that and are looking to include this color in your logo, we suggest you look for other options.
This color has such a strong eminence that it can evoke different feelings depending on the context. For instance, a sunflower in a field moving in a strong wind gives light. A Sun shining in the sky can make the consumers see the leading aspect of this color. Lastly, a brick of gold can make you think of a solid and heavy feeling. It all relies on where to utilize it and what the relevancy is.
You can use green in a brand with a classic or traditional touch. This color has strong associations culturally among many people, which makes this use of this in the logo exciting. This color expresses nature, knowing how most plants, vegetables, and woods are green. Furthermore, you should know that this color can be used in the logo of any brand as long as it is not entirely inappropriate.
Many people associate this color with growth; they get this concept in their minds by looking at how plants grow. This makes this color an ideal choice for the business that has just started and wants to expand, gradually increasing its market worth. How the people here in the United States relate this color with money because it is the color of the currency. Green can be the color choice for any business, and it will work out just fine.
This Is How The Right Logo Color Can Be Chosen
Logo designers always provide their clients with a well-designed logo, but they can not tell you what color it must include. They do not know the brand better than you; you have to tell them the color they should be using. Here is how you should do it.
Always understand the message clearly that you want customers to get by your business. What elements do you want to be highlighted in your business? What are they associated with? Your customers must comprehend what your logo is trying to tell them, and using the right colors is crucial for that to happen.
Customers unconsciously build interest to buy products that they relate with their life. Colors can actually do that and draw their attention right towards your business from this noisy market. You make your customers build interest by the colors they see, know your target customers and work to choose the right colors to engage them. Be it a logo design Austin TX company, as long as it knows how to use colors to benefit, avail their services.
Conclusion
It is not easy to choose a color for your logo; research is needed. It is nothing like, if your brand is associated with nature, then let's make it all green. You have to analyze the needs your customers have for your business. How do customers look at your brand, and what message do they get? Also, notice the logos your competitors have to see what can be differently done with the logo to have the edge over them. Colors in a logo set its tone, always pick the right one and consider getting the expertise of a logo design service company USA.
Also Read: How to choose the best company logo design for your business in 2022
---