Get Upto 60% Discount
Please fill the form below & proceed
Seven Things You Can Implement To Make An Awesome Custom Website Design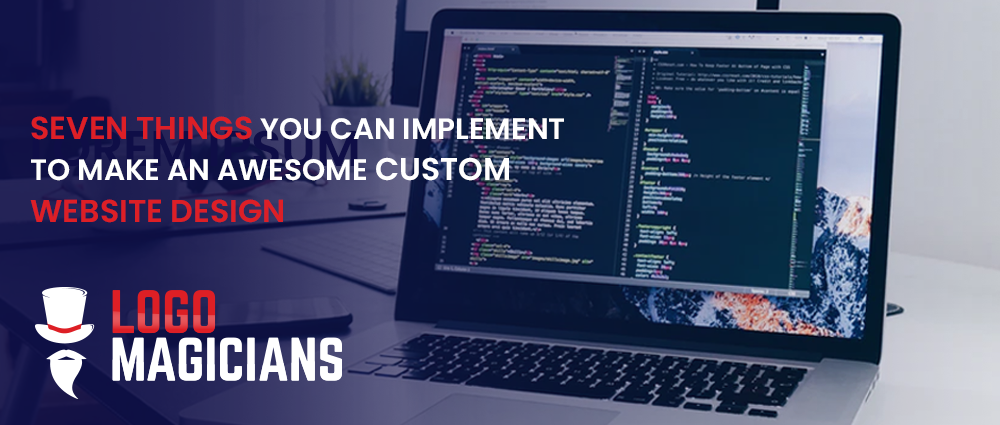 June 9 , 2021 Posted by admin
Website is a triumphant element for every large entrepreneurship or small start-up organization. But, how their website should look like, no business thinks or cares about this. In today's competitive era, the focus on custom web design has significantly increased. It is one of the foundation pillars of your website and enhances the visual appeal of your site.
The look of a website matters along with its functionality. If your website functions well but looks bad, it put a worse and negative impact on the visitors. Nobody likes to visit an unpleasant website that distracts visitors and makes them go away. Your website is a reflection of your brand and conveys the right message to the potential audience.
The first and last impression always counts for a visitor who pays a visit to your website. An appealing website design leaves an eternal impression on the audience and makes them stay for a while. It increases the conversion rate and reduces the bounce rate of visitors.
In this blog, we are going to explore the seven essential things that you can implement to make an awesome website design:
Creative and Distinctive Website Design
An engaging web design is a game-changer for your business. It marks a unique identity for your brand and gives your business a firm standing in the market. What a visitor looks at first in your website is a creative design that makes it distinctive from others in the competition. Your website's creativity should speak for itself and gives a stunning look to the viewer.
Quicken Up Your Website Page Speed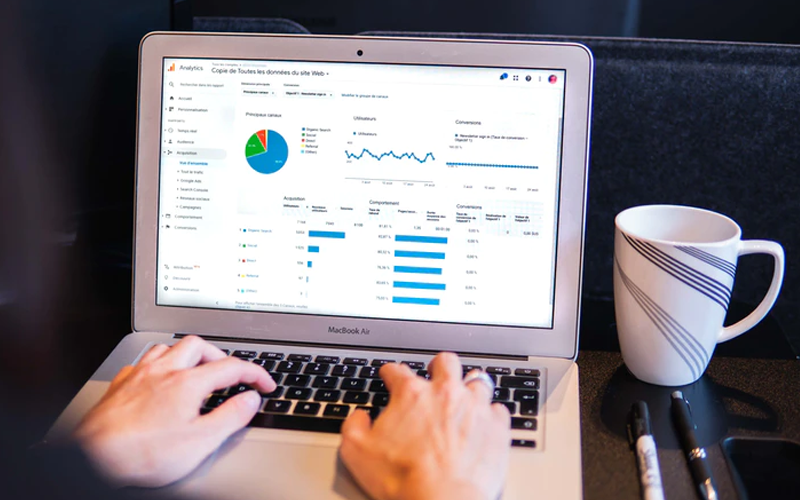 Your website page speed is an initial test of the rise or fall of your business. A slow web design repels the visitors, while a fast web design attracts and converts people to turn into loyal customers. The first five seconds of your website loading arise the destiny of your business. A faster loading website creates a gateway for a visitor to enter and explore the website and find its offerings.
Ease of Website Navigation
As a random visitor enters your website, he wants to navigate and scroll your site to go through your content and discover products & services. Easy and friendly navigation inspires visitors to explore your entire website and spend more time on your site to increase traffic and leads conversion. It boosts your brand value and makes your website known to the customers. Make sure your navigation links should work and direct visitors to an accurate page.
Persuasive UX Web Design Layout
Every new business must focus on creating an attractive user experience design for a website. It involves enhancing the beauty of your design and optimizing the functionality of your website. Along with a web design, you also need logo design to strengthen your brand and stable your business image in the market.
The combination of design and function makes a UX layout for your site and shows a robust appeal to your website. You should work on both usable and visual elements of your web design to engage visitors and extend their stay.
Emphasize on Simplicity and Clarity of your Web Design
A simple web design delivers a clear message to the target audience. Keep your website simple and straightforward. Use minimalism and white spaces whenever and wherever necessary and show a light pattern of your website that is pleasing to everyone's eyes.
These are ideal trends in web design today and make a profound impact on the viewers and affect their decision to explore and buy. Make appropriate use of Html and CSS to give a robust layout structure and resize the images and fonts according to your requirements.
Use the mix of shades and letterings
Many businesses get confused in choosing the colors for their web design. It leaves a deep impact on the users and makes them attract to or distract from a website. Do not choose excessive colors on your site.
Select your colors wisely and test your website before the final launch in the market. The combination of light and vibrant colors gives a perfect appearance to your website such as black, white, blue, purple, and so on. Typography gives a bold impression of your website and shows a stylish look to the customers. Many organizations invest money and hire a reputed digital marketing agency to handle the SEO activities on their website. It helps their site get ranked in the top position in Google.
Mobile Optimization is indispensable for your web design
The readability and viewability of your website have increased nowadays. Customers have several other options to access your site and they don't simply rely on desktop. Mobile optimization saves the time of visitors and increases the traffic sources for your website. Now, customers can reach your business through their smartphones and tab devices.
Bottom Line
Hence, in a nutshell, these are the standard best-practices every business should follow and implement to make a fabulous website design. It improves the authority of your website and increases the number of visits or hits to your site.
Having a good web design is a prerequisite for every organization that wants to stand beyond the regular competition and make its distinct mark on the industry. Businesses must think about creating affordable custom website design packages for their website to build the interest of customers to design a website.
Also Read: Is Web Design The Only Skill You Really Need For Your Business
---