Get Upto 60% Discount
Please fill the form below & proceed
7 Helpful Tips To Design Fascinating Logos
September 22 , 2021 Posted by admin
A logo is the first glance impression of your company. It reveals a valid identification of your brand and increases recognition of your business in the market. Every small or large organization has a logo that gives the audience a different perception of a company. A logo provides a standing with business among its competitors. It makes a company identifiable and popularizes a company among target customers. A company without a logo seems like nothing and does not find success in the market.
Designing a logo requires creativity that a designer must possess. He should be artistic and bring fresh ideas that a company can implement and innovate its logo design to give it a prominent look. A designer should keep in mind to create a matchless and timeless masterpiece in logo design that provides the company with a superior edge over others.  An original logo design takes time to think and brainstorm the shape and color. Adding all these elements give it a complete look that shows a catchy appeal to the beholder. As someone says that beauty lies in the eyes of a beholder, a logo must attract visitors and draw attention.
Here are the 07 helpful tips for designing beautiful logos in 2021:
Size Does Matter
Size is a thing that always matters when designing a terrific logo. The bigger logos give a vast perception to customers and pull their attention. Small logos also work, but they cannot grab the audience and keep them for a long time. The size of a logo leaves a better impression on the customers and enhances a company's reputation.
It shows an authentic brand identity to visitors and induces them to get your brand items. Many organizations nowadays prefer large-sized logos to establish a clear and prominent appeal. It makes their logo eye-catching and captivates the glance of audiences.
Memorable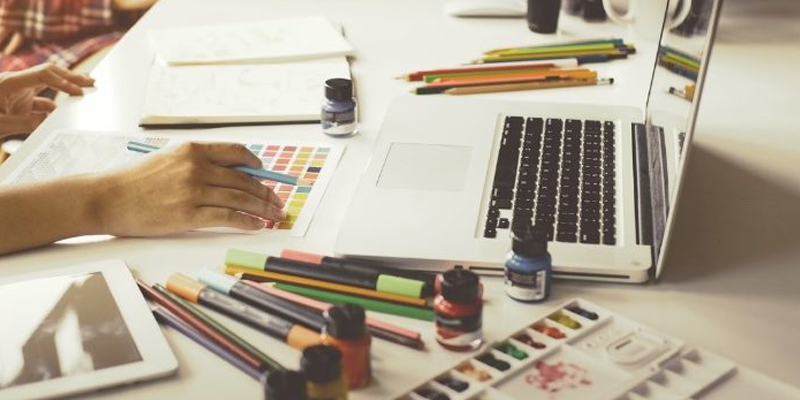 Many logos fade early due to their non-impressive appearance that does not find a grip on customers. Here are numerous examples of logos that are still popular due to their unique design. For instance, Toyota, Pepsi, Coca-Cola, Nike, IBM, Starbucks, McDonalds, Apple, and Mercedes-Benz are known worldwide for their distinctive and iconic logos.
These are the creative logos that always stick to the minds and never fades. They have an eternal and ever-lasting quality of attraction that pulls a person towards them. Organizations design their logos with exceptional originality and durability that makes them popular for many more years. Businesses should think out of the ordinary and use their imagination to create something that gives an incredible experience to the world.
Readable
Readability counts when it comes to designing a logo, a logo is worth nothing when it does not make visibility to the readers. The excellent idea is to develop a logo that should capture the powerful and noticeable attention of a viewer even from a distance. It proves a designer's creativity to show an impressive sign to customers and make them compelled to view their logo. It should not let the audience blink their eyes and makes them still for a while to stare at a logo and capture a glance. Businesses should use bold typography to make their texts visible and readable to the customers. They should convey a message to the audience in a single tagline and convince them to take action.
Personalization
Personalization is an essential factor in a logo design. Organizations have their specific requirements in shape, size, color, and design of a logo. A designer should be a genius to understand the particular specifications and create a logo according to client business needs.
Any mishap can ruin the business of a client and causes it to go through unfavorable consequences. A logo can elevate or decline the image of a company. It is a ladder of success or failure of an organization that can push your business ahead or pulls it down right on the floor. Customization is the key to originality that prevents your business from imitating other logos or stealing their ideas to make yours.
Know Your Business Theme
Before jumping into an idea of designing your logo, you must know your business theme. There must be a clear and vivid theme of your business that differentiates it from others. You need to follow the theme and create a logo accordingly. Brainstorm a basic idea, as what your company wants from customers or vice versa, like what customers need from top branding agency.
Think both ways and find a perfect solution for your business.  It is your duty to understand the features and attributes of your brand. All you need to do is to keep up your brand's standard with quality and authenticity.
Blend The Right Choice Of Colors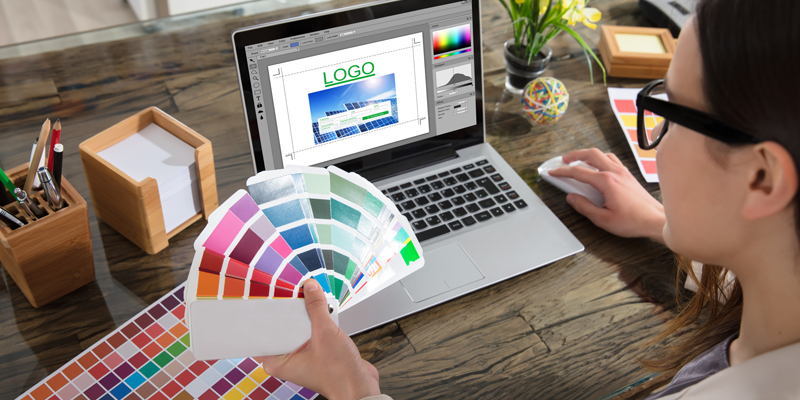 Colors bring life to your logo. They enhance the value and demand of a brand logo and increases its appearance. Adding colors elevates the personality of a logo and improves the authority and credibility of your business. Businesses can blend any color such as yellow, green, blue, purple, cyan, orange, black, red, and white.
These colors highlight the visible effect and impress the audience to visit your store and shop for products and services. Colors also bring emotions to a brand and build a close association with the customers. Blue symbolizes masculinity, and pink signifies femininity. The nature of your business allows you to choose colors according to the requirements.
Delivers A Message In The Positive Tone
A graphic design logo inspires the customers and conveys a positive message to them in a friendly and positive tone. It uses a language that people customers understand and persuades them to purchase your brand products. Place a logo on the top or left of your website to be visible to the customers.
Conclusion
All in all, those mentioned above are worth noting ideas to create a charming and appealing logo that mesmerizes customers. Always hire a top branding agency for your company logo design to boosts your business to the next level.
Also Read: The Long Term Benefits Of Internet Marketing Services For Businesses
---