Get Upto 60% Discount
Please fill the form below & proceed
6 Types Of Upselling A Logo Design Company Should Offer Its Customers
July 8 , 2022 Posted by admin
Logo designs are the most visible symbols for any corporate organization that visually presents its core values, mission, vision, and the nature of its services. They are visual assets for businesses printed on products, packages, business cards, letterheads to create influence in the market. Whereas they are placed on websites, social media pages, channels, and mobile apps to create brand awareness among a wider audience. Further, a logo is the face of any organization that makes the audience know about what a corporation has to offer its customer. Thus, it is clear that logos are the first thing that businesses need to step into the market and introduce their products.
Trademarks are made up of text, images, icons, abstract designs, engaging patterns, and beautiful colors. All these elements are either used individually or in combination to end up with unique, attractive, simple, versatile, and timeless designs. Moreover, logo designs are state-of-the-art and require exceptional skills, knowledge about design trends, and colors to put the right emotions in them. The primary objective of their creation is to show the audience how a company does things. Secondly, it conveys a message with the right intention and tone that immediately draws the audience's attention. Thus, companies cannot deny the significance of trademarks as they are an integral part of their brand.
Types Of Upselling A Logo Design Company Can Offer Business
Since logo is a valuable branding asset, their creation is challenging. Designing brand symbols is an incredibly fulfilling and intensely demanding job. Designers have to work on different graphics projects and secure them to keep their enterprise running while ensuring high-quality projects to its clients. But designing a trademark and provision to its client is not the end of the story. Instead, a logo design company should offer various upselling besides logos to its clients and never give them a chance to switch to a different brand.
Let's understand why upselling is an open opportunity for logo creator companies to add value to their services.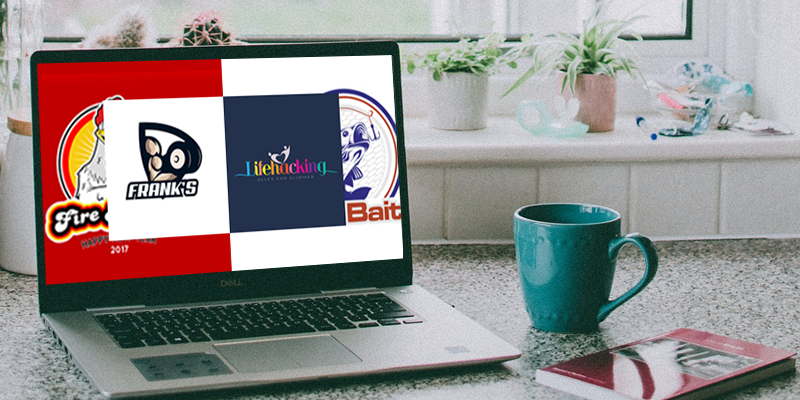 One of the best upselling offers is the variety in brand designs. Many companies fail to retain their clients just because they do not have a variety in their trademark. Graphic designer companies must look at the latest trends, market standards, and rising business demands to come up with new ideas. Further, this practice will help professionals to explore a wide range of enterprise logotypes and ideas to include in their skillsets. Additionally, designers can create tall-style, abstract, mascot, animated, 2D or 3D, gradient, etc., in variation to make them look attractive, professional, and visually strong to last an impact for a long time.
The next thing for professionals to tie into their custom logo design services is to provide a brief style guide. This upselling offer is valid in two ways: a client is from a reputable firm or a less-than-savvy person who does not know branding nuances. A brief style guide includes an in-depth overview of how a corporate symbol is designed. Many of the artists think that they have to create a massive style guide no, not at all. Instead, it is simply a one or two pages document comprising designs used in logos, colors, patterns, fonts, spacing, and other guidelines defining the whole work. With this additional service, trademark maker companies can charge 50% extra on the initial bid and take full advantage.
Creating sub-logos can be a great upsell for graphic designers to add value to their reputation. It is a bit similar to variations but can ensure companies a lifetime revenue if done effectively. What graphics experts can do is they can create symbols with slight variations in designs, colors, or patterns to represent the same brand uniquely. This additional service can work for huge companies with dozens of departments. Designers can create a corporate image in variation according to departments to make them enjoy their own visual identity. This addition in their services can help them reap maximum benefit.
Besides trademarks, offering print design material is one of the most obvious upsells to multiply their ROI. A corporate brand is not just made of logos, but there is a lot more in it. It includes products, digital and printed material assets, merchandising, target audience, and much more. Among these components, brand identity is the beginning of a brand creation journey serves as an identity symbol. But creating a brand image and presenting it to the client will end the revenue journey. Thus, to keep continuing it, graphics expert must offer print material like designing business cards, letterheads, signage, billboards, brochures, product packages, etc. This will add value and credibility to designers' work while helping them earn more and more.
These social media have completely transformed business, marketing, and designing strategies. About 80% of businesses work online and use social media for their online presence. Platforms including Facebook, Instagram, Twitter, LinkedIn, and YouTube have become common place for businesses to reach their consumers. Designers should create social media images like infographics, product launching images, events greetings, etc. These upselling will give space to businesses for growth while showing the audience how much they value customers' concerns.
A professional designer knows well how to work smarter and secure graphics projects. Creating and delivering trademarks as per clients' requirements will end a company's revenue journey. Besides this, they must do the recurring work and make more revenue. This upselling tactic will help them to show a creative side to clients while building recurring revenue in their graphics business for sure.
Conclusion
The above-mentioned are some of the upselling tricks that logo design services companies must include in their package to retain their customers. These additional offers are the true driver of their design business, unlocking unlimited revenue opportunities, bringing more traffic, and mitigating the chances of customers switching to different brands. Most importantly, if a client is unwilling to accept any additional service, don't try to push sales; simply accept the refusal. It will help you retain customers for a long time.
---