Get Upto 60% Discount
Please fill the form below & proceed
6 Reasons To Hire A Video Animation Company
March 19 , 2021 Posted by admin
Are you planning to outsource your video animation? But still confused if you should have an in-house team instead. Well, outsourcing work has become the new normal since it has proven to help businesses save costs. If a business wants to have a custom website design, they usually hire a digital agency or a web design company to do so.
Both work on outsourcing and only charge for the service provided.
If a business hires an in-house team then the business needs to manage and bear a lot of unnecessary expenses. The case is similar when it's about outsourcing your video animation services. Outsourcing can be the best decision a business can make as it has a lot of benefits apart from cutting down expenses.
Why Brands Should Outsource Video Animation?
Videos are preferred and watched by an extensive audience every day. This means a brand or business needs to produce a good amount of videos on regular basis to entertain or reach its target audience. Many businesses would prefer hiring an in-house team to have complete control over the department. However, it can be over-stressing, burdening, and non-manageable to look after a big team. All of this and ensuring that the quality and trends are being followed as well. So why increase your workload when you could outsource an entire team provides seven of these best reasons to work with them.
The right selected video animation services would meet your demands and know your audience. They are devoted to provide suitable and high-quality video content at cheap prices and properly manage the work and deliveries, stay high alert on the latest trends, and much more. This is why 80% of companies outsource to focus on the core objectives of the business and reach new heights without putting holes in their financials.
6 Quick Reasons To Hire A Video Animation Company
Deliver high-quality work.
Affordable and reasonable price.
Instant problem resolving.
Latest trends and techniques.
Experts and qualified workforce.
Walk-away contract.


1. Deliver High-Quality Work

Deliver High-Quality Work
Every brand or end-users wants high-quality and for a business, it is a primary focus to receive work of good-quality. Quality work is proven to help businesses grow immensely. When you outsource your video animations, you will receive high-quality video content. Why is that? Because these businesses run on delivering the best. If one doesn't deliver it, the customer can always choose someone else for outsourcing. This is why the competition is always high.
If you are still doubtful, you could always have a look at their portfolio before deciding your mind. The quality matters the most as it would have a direct impact on the audience engagement.
       2. Affordable & Reasonable Price
Charges are a concerning factor for many businesses. If a business hires an in-house team, it would result in double expenses which may let a business lose focus on its core objectives. This is why outsourcing animation services is a good idea. If you want a new brand development, then it would have a lot of unexpected and hidden work involved. For each work, a business has to hire an employee and it would result in higher expenses. When you outsource your work or departments, you will have the benefit to save costs and reduce expenses. By doing so, a business can focus more on its core mission and work to achieve it.
The prices of every outsource video animation company would be different. Some may offer low prices with fewer services offered and some may charge a market-competitive price with more services offered in the package. Select wisely and evaluate which one suits your business the most in terms of quality and prices.
     3. Instant Problem Resolving
If animated video content is being planned. It would go through several stages till its complete. Outsourcing this department would let you have a free mind as all you have to do tell them your concepts and ideas about what you demand. By the end of completion, if there is any error or you require certain changes, then outsourcing teams are ever-ready to do so. They offer unlimited revisions on their every package which gives the brand an upper hand to feel stable. Also, if you require a campaign video on an urgent basis, then they wouldn't hesitate and instantly start working on it. Which means they are your go-to partner for video animation needs.
    4. Latest Trends and Techniques
The main purpose of a brand is to stay ahead of the latest trends and techniques. Maybe go viral for creating a unique trend of their own for audience engagement. If a business hires an entire in-house marketing team along with the animation department. It would mean a lot of chaos and rumble around. When you outsource, you are free from all of these hassle as they already know your brand or services, your targeted audience, their preferences, and the right trends and techniques to attract them towards your brand. The video animation is preferred to be fun, engaging, and deliver a message within it. This helps in transferring users into potential buyers.
    5. Experts and Qualified Workforce
Outsourcing businesses hire the best and experienced professionals only. All a brand has to do is discuss their idea and they would develop it with a high-rich look. Since the competition is higher, there might a chance that a new animation house is offering a more skill-force team. You can look at their portfolio as new businesses tend to work on the newest trends and techniques for attaining greater outcomes. Get to know the entire team who is responsible for your work and communicate for a better work understanding.
      6. Walk-Away Contract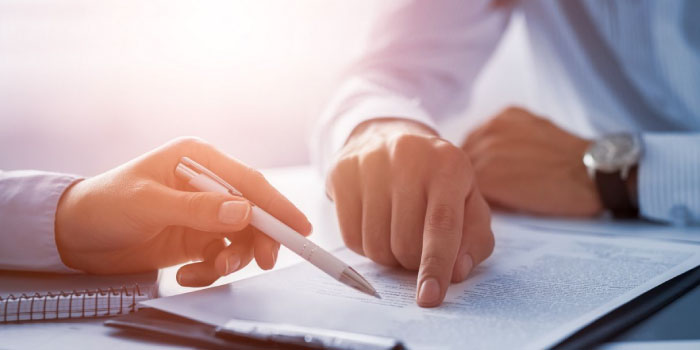 One of the most important reasons to outsource your video animation department is the walk-away contract. If you hire an in-house team or employee, there is a contract to which both parties are entitled too. When you outsource with a video animation company and you want to switch to get a better option, you can simply talk with the customer care and move on. Both parties are not bound to stay with one another. Businesses work on the latest techs and trends due to which they could always hire someone better for branding growth.
The final say
Consider all of these six reasons when you want to hire a video animation company for marketing services. This would assist you in making the right decision for your business development.
Also Read: 10 Reasons Why A Corporate Logo Is Essential To Businesses
---