Get Upto 60% Discount
Please fill the form below & proceed
Ways To Create Luxury Logos To Have A Brand Of Affluence
January 19 , 2023 Posted by admin
Are you considering creating a luxurious brand? Here, we can help you make the best luxury brands through our best logo designs.
As you know richness, and sophistication are all that luxury is. Therefore, to create affluence in your brand appearance, you need to have a logo that gives an elegant and rich look. Your logo will be the reason to give a luxury brand identity. A luxury logo will play a significant role in providing a feeling of excellence and grace.
But creating a luxurious logo is more complex than having a standard design logo. Because of extravagance and richness, what does the audience want in such design logos?
Here we will discuss ways to provide you with a brief knowledge to establish a brand logo filled with affluence. Let's begin:
Monogram Logos
A monogram logo is a logo where two or more letters are used to form a single logo. These monogram logos are used explicitly in the initial stage of the brand. In such logos, the letters are attached next to each other or either overlap or even bottom up.
Taking an example of two luxurious brands that promote their brands using monogram logos are no one but Louis Vuitton and Gucci.
Everyone is aware of Gucci, a top clothing brand globally whose logos comprises iconic Dual G's. The logo flipped another G and interconnected both to create an artistic look. This symmetrical shape creative art logo design is recognized worldwide.
Monogram logo of Louis Vuitton applies the ideas Gucci used in which they also overlap the starting V and L to form a unique luxurious brand logo.
Noticing both we know Gucci and Louis Vuitton use serif fonts in their logos. A feeling of excellent and high class is produced from their elegant strokes.
Luxurious Minimalism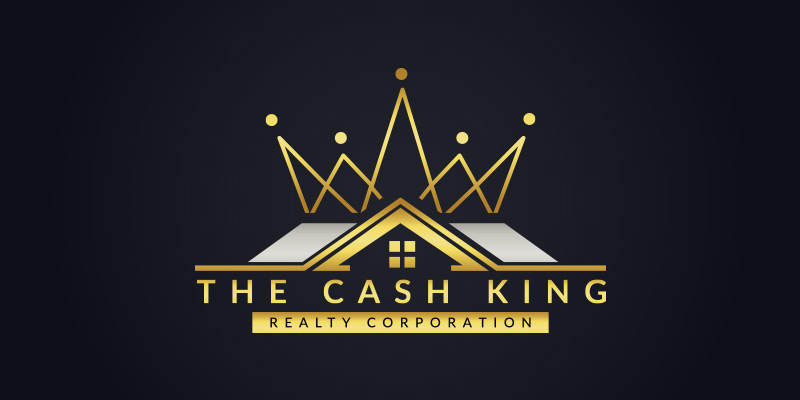 The simplicity of the logotype is a great way to create a long-lasting impression in the audience. It works tremendously well as a premium design logo. A minimalistic luxury logo is often black, has a plain font, has no 3D effect, and leaves a lot of space in its wake.
The qualities emphasized while designing a simple logo is that the logo is only in black or two tones, a simple style. Flat, without shading or 3D effects, and designed with clarity and simplicity. And full of negative space.
Looking at the most luxurious brands: Dolce & Gabbana and Burberry have the two most effective simple logo designs.
The D&G logo (logo after the couple – Domenico Dolce and Stefano Gabbana) is as simple as the company's name looks. The two designers who founded this luxury logo made it both elegant and straightforward. The logo is effective even without extra room or additional elements.
Burberry is the best British luxury clothing brand created in 1856 by the British fashion designer Thomas Burberry. In 2018, after making changes to its logo creates a minimalistic logo design and removed a mounted knight from its new logo. The recent design has a simple pattern in capitals in its brand name, with the tagline 'London England'. They removed this element in their logo design to get into the current trend of the digital period.
Polished Lines
In your logo and web design, you can have lines rolling in case you want to create luxurious brands, the target market is upper class, or sell refined products.
Apply these lines in your logo to convey elegance and recognition. However, it takes quite a bit of expertise to achieve and is costly due to the required skills. But in the era of digitization, you can have this on your logo quickly.
LogoMagicians, a consulting logo design company, can improve your business branding with eye-catchy logos and designs. Are you considering to create luxury logos for your brands? You are in the right place to make it happen. Get in touch with logo and web design company in Hawaii, USA for more ideas.
Emblem Logos
People often consider emblem logos as traditional yet luxurious and of premium quality. An emblem is used to create a person or a company's heritage. Emblems that represent the company's heritage are always a sign of achievement.
Using a shield or crest in your logo will give your brand a prompt air of wealth and affluence. Considering an example of Bentley that applies emblems in its logo.
Bentley is one of the luxurious car manufacturers in the United Kingdom that produces top-notch handcrafted cars globally. Bentley is the most demanded luxury car brand worldwide.
The company has a logo having 'B' bounded by a wing emblem which symbolizes Bentley's engines' power and speed.
Serif or Script Fonts
To establish footholds in the best brands, go for every design possibility to enhance your logo to appear luxurious and rich. A serif font is a way you can effectively reach that position.
It is a family of font designs in which the letters have a flick at the end. This font style is frequently used in books and newspapers but is less common on digital devices.
Serif fonts are used frequently by high-end brands because they effectively convey class, status, and power. Some top-notch companies that use a serif font in their logos include Dior, Prada, Armani, and Jimmy Choo.
On the other hand, a script font a mimics handwriting is also used to create a wonderful logo. They are also a great font style to use.
Conclusion
Today, there are endless ways you can produce a luxury business logo design to identify your brand. Before creating your logo, ensure what message you wish to convey from the design of your logo, and then pick the right way.
However, all this will fail in case you lack the skills essential for logo design.
If you think you need to be more skilled in doing this, connect with us. We provide best logo design by industry such as clothing logo designs, entertainment logo designs,  automobile logo designs,  construction logo designs, medical logo designs, education logo designs, etc. in the USA.
---