Get Upto 60% Discount
Please fill the form below & proceed
An Ultimate Tutorial on Creating Websites with WordPress
May 26 , 2023 Posted by admin
WordPress, which now powers over a quarter of all websites, is the most straightforward platform to establish an online presence.
Creating a website is crucial for your company's online presence. Here, you can focus on the bulk of your advertising and selling efforts or your small business branding.
The first step is finding the right software and people to help you build the site. And if you care about your company, you should familiarise yourself with your choices.
If you are familiar with website-building platforms like Weebly or Wix, you also have a fair sense of what WordPress developmentcan accomplish. Despite this, WordPress remains the popular platform of choice amongst website owners.
Hence, Logo Magicians will give you an essential guide about WordPress development, why it is beneficial, and reasons to hire a WordPress developer for your corporate branding.
What is WordPress?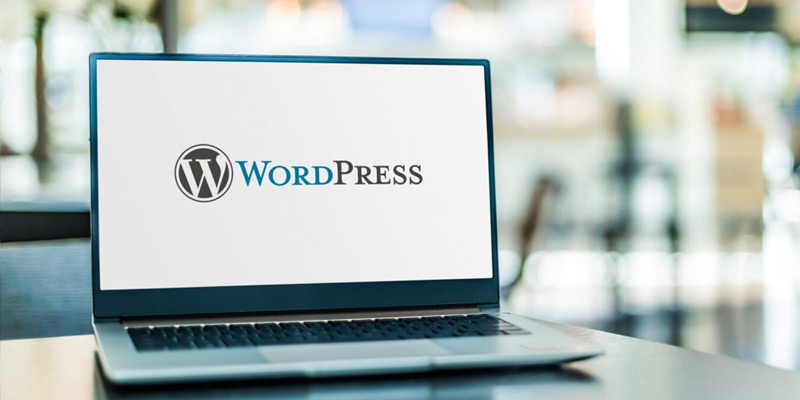 WordPress is a CMS allowing users to quickly create and edit online content like blogs and websites. It is made on MySQL and PHP.
WordPress uses HTML, CSS, and JavaScript, like most web pages. Yet, WordPress does not require any programming to function.
Because of the efforts of its developers and user base, it is relatively simple to pick up and start using. WordPress is open-source software for free download from WordPress.org.
A paid service that uses the WordPress.org platform but has significantly fewer customization options than the free service is WordPress.com, which gets mistaken for WordPress.org.
In 2003, Matt Mullenweg and Mike Little built it. Its first aim for a simple use of producing blog posts. Ever since web real estate made use of it in a high ratio, not only that, but the code has been refined and updated by a sizable open-source community, making it usable for virtually any website.
There were more than 1.88 billion websites online in 2022; according to Statista, the quantity of the website put together on WordPress is about 810 million.
Your business can use WordPress to create many websites, including blogs, online stores, membership communities, online forums, event websites, educational websites, and even wedding websites. WordPress exist for any website type you want to operate.
What WordPress Developer Perform and Who are they?
A WordPress developer is an expert with knowledge of WordPress's underlying code and framework.
WordPress doesn't require traditional programming skills, but developers still need an in-depth understanding of how to meet a company's specific online presence requirements.
To create dynamic web pages, one needs knowledge of technologies like JavaScript, HTML, and CSS, all of which the person with this expertise will likely know.
In case you're interested, below are the different kinds of WordPress developers you should know about.
Core Developer
Those who build the "core" of WordPress focus on the system's inner workings. WordPress's core developers are obligated to fix bugs in the core system. They're able to contribute code to WordPress development.
Theme Developer
Your chosen theme refflctsYour the website's layout and design. To customize the user's experience, front-end developers often focus on the look and feel of the interface, often known as the theme.
With WordPress.org, you can browse through thousands of no-cost design templates. Making your own, though, is worth the effort if you value originality.
Plugin Developer
Naturally, the task of creating plugins falls on the shoulders of plugin developers. Sites can expand their capabilities with the help of add-ons called plugins. WordPress uses plugins to perform this because it restricts changes on the core WordPress files.
Hello Dolly is a plugin for WordPress that is installed by default. This WordPress plugin displays a phrase from the eponymous song by the legendary Louis Armstrong whenever the plugin is activated on a web page.
Why Can You Use WordPress?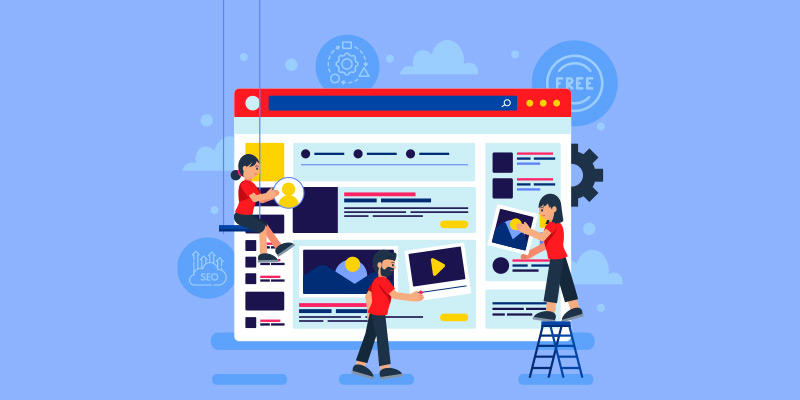 There's no denying the success of the WordPress development platform. The mystery is in the "why." While WordPress serves a purpose, this alone cannot account for the platform's popularity among businesses. WordPress' unique selling points set it separate from similar products.
Free
Generally, free and open-source software will be superior to proprietary software. At this phase, you can save money on such WordPress development can be a decent idea.
Adaptable
On the WordPress platform, most people can run their favorite blogs here. Yet, there's more to it than that. WordPress is flexible, and you use it for many different sites.
WordPress is open-source and free for anybody to use. Beyoncé and PlayStation are just two examples of well-known WordPress users.
Flexibility
WordPress creates more than simply websites; you can use it to build complete systems. You can built anything using a WordPress like social network, forum etc.
Advance Rankings of SEO
WordPress make easy to execute SEO strategies. It makes incorporating many header tags and keywords into your domain name easier. It also works with various plugins to promote your website or support your cooperate branding to users worldwide.
Here are the WordPress's Many Benefits
You should be aware of the features that entice developers to WordPress regardless of whether or not you plan to use it.
Extensible
Because WordPress is open source, the WordPress ecosystem continuously evolves toward greater functionality and performance thanks to the efforts of community contributors.
Most HTML website builders requires more flexibility. WordPress can offer functionality to its best. You can mostly have the up-to-date and most useful themes and plugins to your way.
Moreover, our competent developers can create their plugins and themes as they are never limited by what is currently accessible.
Support
WordPress, unlike several other platforms, generally accepts many different kinds of material. You have the option to upload files in numerous types like M4A, JPEG, PNG, DOC, PDF, GIF, PPTX, MP3, , AVI, MP4, WMV, and MOV.
Even the most unusual media formats get along OK with WordPress. You can also download files with extensions like .odt, .key,.ogg, and.3gp.
Community
WordPress, like many other open-source, widely-used software platforms, is supported by a sizable community. This confirms that developers or programmers can access to the latest relevant information.
Ease of Operation
When people talk about how WordPress is to use, they typically use the phrase "Simple." WordPress is well-liked because of its quick setup time (just five minutes!) and user-friendly documentation.
WordPress is user-friendly and has a large support group, making it simple to pick up. Consequently, you can maintain it with ease.
Why Recruit a WordPress Developer
Using WordPress, you can make a fully-functional website in minutes. A quick install, and you can start modifying for a style that suits your business.
Websites, in general, are an excellent resource for current and new clients to discover more about your company. So get our WordPress developers to make and maintain a strong yet creative website for your business.
Both your customers and site visitors should benefit from your website. Any site worth visiting will have a low bounce rate, indicating its visitors are engaged enough to stick around.
You can increase your marketing efforts and the number of leads you receive if you design an educational and engaging website. WordPress experts can easily accomplish this.
Our WordPress developers can also apply several add-ons to your site and tailor the theme to the visitors' aesthetic preferences. It can be in the shape of a forum where site visitors can talk about the advertised product or service, or it can be in the form of a contact form allowing customers to get in touch with the company.
A WordPress designer can monitor your site's performance using Google Analytics or an alternative to Google Analytics like clicky or woopro.
WordPress's support for search engine optimization methods is a significant plus. Having a team of WordPress developers working with you and your company can help you get your site noticed.
Which qualities are essential in a WordPress Developer?
WordPress serves multiple purposes. A WordPress developer can, as previously indicated, focus on either the framework's plugins, themes, or core. Nonetheless, there are specific skills that every WordPress developer ought to have.
Our High-level WordPress developers can be able to:
Establish and manage customer websites.
Alter the look and feel by using multiple templates and plugins.
Help customers tailor the site to their own needs and tastes.
Fix WordPress when it breaks.
Conclusion
Logo Magicians thoroughly screen and interview web press developers with extensive additional training to become fully-fledged software professionals.
Developers at Logo Magicians are held to a higher standard for your small business branding. Being the best WordPress development company for your cooperate branding. We only hire programmers who have proven themselves to be genuinely excellent. We then further refine their already impressive skillsets. Chat with us now.
---