Get Upto 60% Discount
Please fill the form below & proceed
Detailed Instructions on How to Design an E-Commerce Logo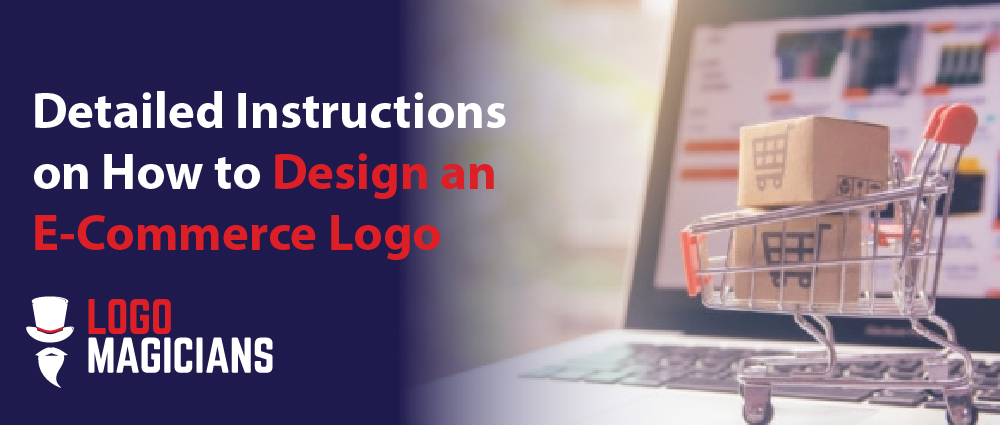 December 15 , 2022 Posted by admin
A brand logo is very memorable and can be a symbol for your company, service or product. For this reason, developing a strong ecommerce logo is essential.
All big names have brands. It raises awareness and sometimes even determines the success of a company. A brand can last for decades with the right color and symbol combinations, or it might fade away to become just another nameless corporate logo. So how do you balance brand ownership and awareness? How can you design a logo that is effective for your company? This blog provides rules and a step-by-step guide for developing an icon for your company.
Ecommerce Logo Requirements
Logos are not gallery images. The likelihood that people will purchase it is unknown to the artists. The business cannot pay for that. Statista says, the worldwide wholesale e-commerce trades were projected to be at 5.2 trillion US dollars during last year. A successful corporate logotype is the result of multifaceted development. When creating an ecommerce logo design, you should consider the main requirements.
Uniqueness: All easily understood characters have previously been used and registered. Character creation is challenging but realistic. Most often this can be done with the help of semantic and visual metaphors.
Simplicity: The logo is used on websites, business cards, letterhead, promotional materials, packaging, signage, advertising and media. It should therefore be appropriate for both large and small size, but it's crucial to retain awareness in both situations. It should use minimal details and gradients, up to three color combinations, and good scalability.
Compliance with Business Issues: Associativity is hard to achieve. It need to be a symbol or color that's pertinent to your brand in particular as well as your industry as a whole.
Ability to adapt: This was already covered in the second paragraph. Corporate icons should maintain awareness, detail, and simplicity in whatever form they take. From browser favicons to giant banners on office facades.
Originality: How to create an original ecommerce logo? Make it unforgettable and recognizable. Also, it should evoke positive emotions.
Logo Type
What are the best ecommerce logos? Let's take a look at the most popular options for emblem logos. These are the following falls into three general categories.
Text, graphics, and combinations.
Text
Abbreviation: This is an option for a long company name with only a few words, as it's not practical to fit all the words in one logo. So it's good to use initials of name. With the right combination of fonts and colors, a successful abbreviation becomes a brand symbol.
Brand Name: You might utilize it as the primary component of a logo as long as it is lengthy, succinct, and memorable. For text, font and color are important. Fonts create atmosphere. For example, it is recommended to use strict lines for construction organizations.
Graphically
They make up 6% of the total, which is fewer than text and combined. The cause is evident.
There is a significant risk that a sizable portion of your audience won't be able to connect your brand with a well-known "image." Graphic logos include;
The example of a bitten apple immediately comes to mind. Symbols should have meaning, have a clear idea, and evoke clear associations. Iconic logo promotions are usually lotteries.
An example is KFC's Colonel Sanders. People, animals, national or regional symbols (unless prohibited) are used as recognizable signs. A logo serves the same function as a baseball team's mascot.
Maintain brand spirit and increase awareness.
Geometric shapes, symbols, and lines are used instead of regular images. The "wing," for instance, represents a well-known sports company. On the one hand, it is simple to create new abstractions. On the one hand, associative correspondence needs to be used. In general, abstract ecommerce logo ideas are recommended for international businesses. Using a neutral symbol makes it easier to enter the global market without fear of hurting people's national and religious feelings.
Combining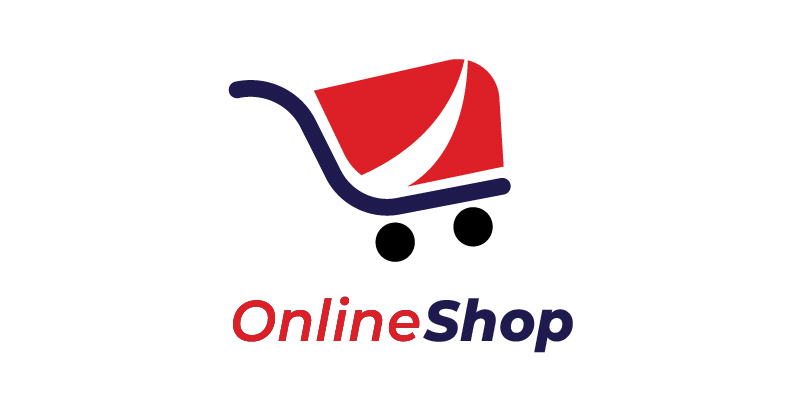 64% of brands use it. Text and images are included in this kind.
Text and graphics:
A world famous fast food restaurant chose this option. The whole name is paired with an instantly identifiable emblem in the form of a capital "M," making both components appear to be global. Additionally, each component can be used independently.
Concise icons for business cards designs and website development, complete versions for signs and banners.
The logo where the text will be placed. For example, do you remember the university symbol? 90% of the time, that's exactly it. For public agencies, car manufacturers, and educational institutions, traditional, intricate logos are appropriate.
Logo Development Process: Detailed Guide
How to create an ecommerce logo? Let's do it step by step;
Analyze Your Brand– Describe your company in 1-2 sentences and define your goals and product value. Already know your target group? Use this information to determine the quality you want your logo to convey to your customers.
Do some research on your rivals- Who are the top players in your specialized market? Why are they superior to you (or inferior)? What's your difference? Do you like their logo? Analysis helps you avoid copying ideas and making mistakes of others.
Define options for applying symbols– at least the most common ones. For instance, you don't need to consider developing a global logo if your organization is solely online. Use any color. If you are a carrier, your logo will be emblazoned on your car cab. Therefore, large, bright elements are important. We continue with the same logic.
Compare several notions – Produce possibilities using various color schemes, typefaces, and symbols. They might number 10, 100, or even hundreds. You must choose the strategy that will work best. Test your best ideas with your peers, the target group.
Get feedback– Get feedback from potential clients and prepare final design files. Have you introduced a new logo?  Congratulations – it's time to find out how the audience reacts. Conduct surveys on social networks and websites. Analyze common comments and modify the design. Now you are ready with all the options you need.
Transparent colored background; suitable for printing and displaying on websites and social media.
Conclusion
Logo design is a complex set of marketing activities. Spend some time carefully examining your business and target market. Try out alternative approaches. Don't steal other people's concepts. Choose your logo type and color scheme using our proven recommendations. Keep in mind that your brand name is a component of a targeted branding strategy. So develop all elements of your brand equally. If you are looking for entertainment logo design and also ecommerce logo design, get in touch with the best company logo design services in Arizona, USA.
---