Get Upto 60% Discount
Please fill the form below & proceed
Corporate Branding Agency Services To Enhance Your Business Visibility Online
July 3 , 2020 Posted by admin
Corporate branding is the way a company or organization presents itself to the world. As the competition within market is increasing each passing day, you need to make your company visible among the target audience. It requires powerful corporate branding strategies to make your brand prominent among the millions and form an impressive identity for the business. Corporate branding is essential for the success of any business as it's the online visibility that allows audience to choose your brand over others. To bring quality traffic to your brand's website and mobile applications, you need to hire a professional and experienced corporate branding agency. Corporate branding agencies create strategies that attract your audience and make them aware about your brand. Have a look on how corporate branding services enhance your business visibility online.
Blogging
A blog is among the most important assets a company or organization holds. It's the best way to interact with audience and make them aware about your brand. Blogs provide them value and showcasing your expertise. It's an essential part of inbound marketing and a reliable source of information given to the target audience. A blog helps in converting the readers into long-term potential customers. Brand marketing agencies all over the world provide services for excellent blogging that drives heavy traffic to your website, making your brand name prominent within the market. Hiring a creative branding company to handle the blogging for your brand could be of great benefit. When you put blogs regularly containing information regarding the needs of customers, it represents a positive image about your brand. It significantly increases the online visibility of your company and allows audience to approach your brand.
Search Engine Optimization
Search Engine Optimization is among the most powerful digital marketing strategies. It's the process of optimizing your keywords and posts for search engines pages. It targets certain most searched keywords and makes your content and website prominent among the search engines. SEO is the best practice to increase the visibility of your brand's website and bring traffic to it. Almost all top branding agencies uses this strong marketing strategy to bring value to any business and makes it prominent among the popular search engines like Google and Yahoo. Choose the best American branding agency that knows the correct use of SEO, so that your rank among the search pages increases. If you appear among the top results of search engines pages, audience start trusting you and rely on your brand to a great extent.
Content Marketing
Content marketing is a strategic approach to attract quality, valuable and relevant traffic to the website. Content marketing holds a major position in the corporate branding that takes any brand's visibility to next level. If you want to make your brand appear among all the popular digital platforms, use strong content marketing strategies. Engaging and eye-catching content a huge role in attracting large audiences which ultimately becomes profitable for the brand. Content Marketing helps you in solving the problems of your target audience through impactful and relevant content. Top branding agency Brooklyn uses content marketing to grab the attention of audience and making them aware about the brand. Interactive content leaves a positive and long-term impact on the audience which helps in building a professional image about the company. Popular branding agency c42d also uses brilliant content strategies to engages customers and market the brand.
Social Media Marketing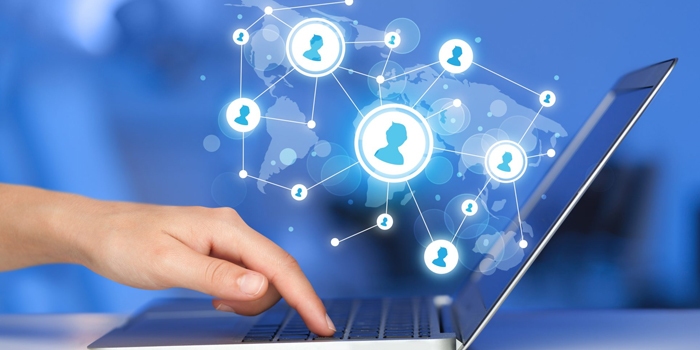 Social Media Marketing has become an essential strategy in digital marketing to gain new customers. As social media platform is largely used across the world, having millions of people over every network. A good Corporate branding agency knows the importance this platform holds, thus uses social media marketing campaigns to make a brand prominent. Social media presence has become crucial for every business no matter which industry they belong to. It makes the target audience believe in that brand and start using the products and services. It's the most used practice by famous branding agency USA to enhance the online visibility of a company. Powerful social media marketing campaigns are able to attract the audience more as compare to other marketing strategies. It helps you to react the right target audience directly which is effective in increasing the revenue of your business.
Logo Design & Development
Another important aspect of corporate branding is the logo design and development. There are some excellent branding agencies that offer services for creating appealing logo design and attractive websites or mobile apps. Logo design holds a major part in building a unique identity for the brand. It's the logo design and website or mobile apps that make your brand different form your competitors. It helps in making your brand recognizable among the target audience. Red Antler logo design and performance marketing services are becoming popular due the uniqueness they hold in their brand identity designing. Create a logo design online and website to speak for your brand holding the values of your business. In the era of mobile, rely on responsive websites or go for mobile apps to increase your brand's visibility online.
Conclusion
Corporate branding is an important aspect to form a unique recognition for your brand and attract target audience. It has become essential for every company around the world to hold a unique position in the market. There are several agencies that provide services for corporate branding which yields great benefits. It eventually enhances the online visibility, generate leads and increase the sales of your business.
---