Get Upto 60% Discount
Please fill the form below & proceed
Small Business To Invest In 2022
April 15 , 2022 Posted by admin
In this digital age, building a brand is key to all businesses' success. Branding provides companies with a unique identity beyond products and services and connects customers. No matter what kind of business you are in, it is essential to create a strong, recognizable, and relevant brand to grow your company. Consequently, it helps businesses build credibility in services and ensures a loyal customer base for the long term. Many large organizations have built a strong brand to increase their visibility, but small companies face hurdles while stepping into the market. Availing branding packages for small business is the most effective solution for budding organizations to showcase their potential to their audience.
Many businesses think that branding is all about designing a logo, but there is more to do. Branding is more than a logo design; it includes several elements that effectively build a brand of high market value. Especially for startups, it is a great challenge for them to come up with a new idea in the market. They need to make many efforts that really pay off for their success. At first, a logo design is needed as a brand identity. Secondly, a brand message is needed to convey intentions, while high-quality products and services are included to serve customers. All these elements collectively describe the personality of a business and make the audience know more and more about a company.
Here is the list of branding packages for businesses provided by an expert corporate branding agency.
Types Of Branding Packages For Small Businesses
Branding is all about researching, designing, developing, creating, and iterating on the perceptions to convey the right intention of a company. It visually communicates a business's mission, vision, prospects and helps them accomplish their goals. Additionally, it is the things that speak in the right tone with the help of attractive visuals, beautiful colors, and relevant typeface while last a positive impression for a long time. Moreover, branding is a unique selling point that makes companies stand out with a pocket-friendly revenue.
Since it has many benefits, many small businesses are looking for a branding agency that provides a complete branding package. Here is a list of branding packages for small business recommended by a corporate branding agency that could help companies maintain, establish and expand in every passing way.
Logo Design Designs Your Dreams
When it comes to creating a brand, a logo design is the first thing to invest in. Whether it is a small or large business, a logo is a crucial element that visually represents a company's vision, mission, and goals. It describes the foundation and personality of a company that gives an initial glimpse of a business. Therefore, small and large businesses need to pay great attention to their logo designs.
A well-designed logo creates brand awareness among the audience and represents their values. We all know that a logo design is the first thing people notice about any business and perceive how the company does things.
Brand Message Conveys Your Intentions
What you offer your customers is the first thing that comes into their minds. This is where businesses need to tell the audience or customers who they are, what they serve customers, and why to choose them. A brand message is not a piece of note that you leave on the table; it must define your business values, brand principles, culture, target audience, products, services, and keys that differentiate your company.
Startups face a lot of challenges while setting up their company. They think about where to start until and unless they have a motive to work on. A brand message works as a bridge to gather all the scattered pieces and gather them at one place. It includes the company's message with a convincing tone that makes buyers relate to your brand while motivating them to purchase. However, there are thousands of ways to convey the business message, but the thing is to be consistent and promising while speaking about your business.
Style Guide Matters A Lot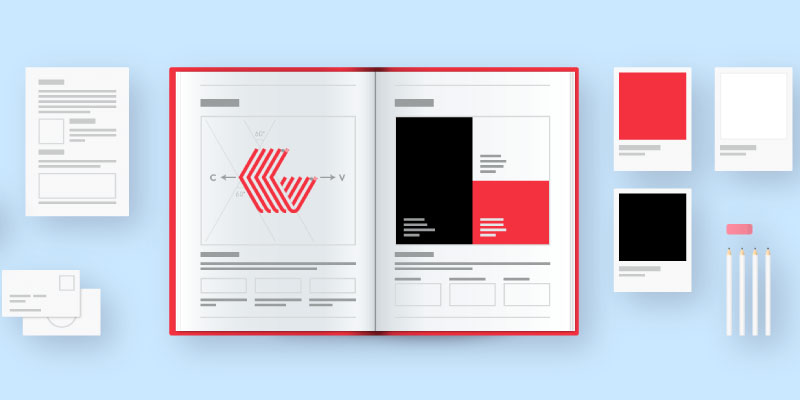 A style guide is a stage at which a business's ideology comes into reality. Style guide codifies the brand messages and voices creatively to give a visual shape relatable to a brand. It layouts brand voice, messaging, design principles, and the other detail in a precise manner that truly reflects a company's prospects.
The style guide includes the design scheme, in which the staff members are directed to follow the relevant design approach that ends up portraying a clear picture of a company. It includes the selection of fonts, colors, patterns, infographics, images, branding videos, etc. that creates a perfect scenario of a business brand.
Brand Positioning Decides Influence
Brand positioning is a subset of brand messaging that decides the influence of a company. The core aim of a brand positioning is to create prestige so that customers desire a company's products no matter what the price is. It is a strategy that a corporate branding agency includes in branding packages for small business to build credibility in services as well as polish them to display a better version of them.
Every business, especially a startup, wants to stabilize its position in the market, but many of them fail because of the weak brand positioning. As a business brand, companies have to show their potential and win customers' interest by conveying their aim impactfully that sits perfectly in customers' minds. Brand positioning is the only way to communicate a business's right intentions and bring the world to its table.
Social Media Branding
In this age of digital influence, social presence has become extremely important for all businesses. Small businesses that are not utilizing social platforms struggle to stabilize their position. They do not get enough leads and conversions to add value to their business. Therefore all businesses need to find a way that really pay off their efforts.
In this age of mobility, social media has become commonplace for businesses to brand products and services. Companies utilize Facebook, Instagram, Twitter, and YouTube to launch social media campaigns and target a wider audience. The core aim of a business is to get more leads and customers; thus, hiring a corporate branding agency for social media marketing will be wiser for them.
The above mentioned are the basic practices that must be made by a small business while creating their brands. Brand creation includes a brand message, identity, positioning, logo designing, social media branding, and other printing assets. All these aspects collectively produce a brand that shows a true reflection of a company's objective. Furthermore, branding is the visual representation of the company's values that gives an open environment to the audience to communicate and perceive a business's cores.
---