Get Upto 60% Discount
Please fill the form below & proceed
10 Innovative Custom Logo Design Trends Elevating Your Business In 2022
November 22 , 2021 Posted by admin
Logo design is an essential factor for any small or large business organization. Companies create logos to build their brand presence and establish their strong reputation that makes clients recognize your identity. It is a must-have element for your business that enables your company to have legal and legitimate existence. Customers rely upon and trust companies that have a compelling logo design. It proves your credibility and reliability to them, and they buy your products and services. Many big brand names in the world marked their success and fame due to having a professional logo design that became the symbol of their global recognition.
Creating a logo is an art, and businesses are successful who master it with a sense of perfection. Organizations should find an expert designer that has brilliant and fresh original logo ideas for your brand. You should better decide to build a custom logo design for your company to bring originality and creativity to your logo to capture customers' attention and show them a wow effect. Many businesses run with a traditional mind-set, and they change their logo for years, resulting in their failure and decline in the fast-paced changing industry.
Logo trends change when a new year arrives and make the previous ones obsolete in the market. Companies should think wiser and keep up with the latest happening logo design trends. These niche industry-relevant trends keep you updated with the modern innovations in the design industry. Organizations should revamp their strategy and create a bespoke and tailor-made logo design that leaves a long-lasting impression on their clients at first glance.
Here are a few stunning and innovative logo design trends that will prevail in the future of 2022
3D Gradient Logo
By 2022, businesses will make with using 3d gradients. They are fantastic design logos that create a dynamic and lively impact on customers. It comprises a three-dimensional logo design structure along with color gradients for the clients. Businesses should brainstorm and develop unusual yet exceptional 3d logo design ideas to show a fashionable appeal to everyone. These fascinating logo design trends give an extraordinary display to the customers. The variety of colors makes it a unique and distinctive masterpiece to have a look for visitors and captivates their eyes.
Minimalism Logo Design
The futuristic era of tomorrow will be based on simplicity, and businesses would prefer to have a minimal and straightforward logo design to gain the traction of customers. It will eliminate all the clutter and show a clean and tidy UX screen display. Be it a desktop website or a smartphone app, and the minimalism logo will work everywhere. It will show an optimistic impact on the visitors and retain their presence for a longer time. The core philosophy of minimalism logo is less is more. It shows a clear and transparent view of a website logo to give a admirable and memorable experience to clients.
Thin Line Logo Design
The future of logo design will undoubtedly depend on the creative aspect and artistic sense of a designer. Every designer should bring in new concepts and leave old design practices to deliver cutting-edge and contemporary design ideas to customers in 2022 and beyond. A thin line is among the innovative concepts that focus on simplicity. It shows the professionalism of a designer to use a single pattern on multiple themes and templates to reveal a trendy and catchy appeal.
Bold Typography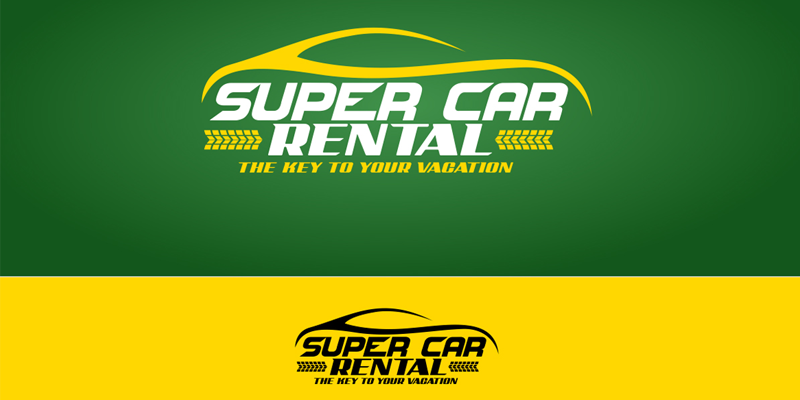 Visitors arrive on your website to view your design and read your content. Many websites use small-sized fonts that make reading difficult and irritate visitors to quit your website and move on to another. It shows a lousy impression and harms your brand.
Using bold typography is an excellent solution to all your readership issues and enhances the view of your website content. It maximizes your font size and shows a clear and more prominent display of your website text. The beauty of your website increases, and visitors will stay on your site for longer.
SVG Animated Logos
SVG is a new term introduced in logo design that stands for scalable vector graphics. It shows a two-dimensional graphic format used for the superior quality graphic design logo online. Nowadays, there is a rising trend of using SVG animated logos for your business. The vector graphics captivate your eyes and senses to make you stunning. They offer a high-quality and colorful logo design appearance and draw others' attention in a short span of time.
Nature-Inspired Logo
Nature offers terrific inspiration for everyone. It has beauty and charm for everyone to find attraction and fascination. Businesses now derive their logo ideas from their real-life nature. It inspires designers to create nature-loving logo designs to show fresh and unique logo-making ideas to customers. Customers love to view eco-friendly and green symbols ideal for health and wellness companies to utilize this excellent concept in their designs.
Hand-Drawn Logo
It is a fundamental concept of designers that is back again now. Designers imagine an idea of a logo in their minds and create a rough sketch on paper. It is a preliminary sketch that forms the final shape with tools to make a perfect version. The trend of hand-drawn logo restores the vintage and classic logo creations and combines with modern innovations. These logos inspire customers and give them an authentic feel.
Fine Lines Logo
Fine lines logos are renowned for their originality and versatility among businesses and customers alike. Companies prefer these logos to elevate the prestigious reputation of their organizations. They hire skilful designers to show their creativity and prove their credibility in the market. Using the fine line logos reveals a colourful and impressive display to clients and win their particular attention. It shows a decorative look of a logo and makes it appealing to everyone.
Ink Style Logo
It is a signature style logo that will become a dominant trend in the coming future. This logo design technique makes colorful and beautiful logos for businesses. It will give a head-turning experience to customers to appreciate the theme of logo and catch their noticeable attention. Ink style logo comprises hatching lines, and graphic images to put a profound impact on the visitors.
Vintage Logo
Vintage logo brings a classic and modern combination of logo design to show a fascinating appeal to customers. It makes you step back into time and offers retro style logos to grab the magnetic attention of audience and compel them to feel the trendy atmosphere with colors and texts. It blends the old and new contemporary trends and takes back the vintage fashion into the innovative era.
Conclusion
Hence, in a nutshell, those mentioned above are the state-of-the-art logo design techniques for businesses in 2022. Using these tactics will elevate the brand status and popularize your business among customers. It will increase the demand for monogram logos among companies to innovate their symbolic style and fascinate the clients. An emblem logo will be a symbol of your company's existence in the next-gen future and boost the significance of your organization among clients. Organizations will emphasize creating stylish and colorful logos to leave a memorable impression on visitors.
---