Get Upto 60% Discount
Please fill the form below & proceed
Best Upsells Designers Can Offer in 2021
January 7 , 2021 Posted by admin
The world of logo designers is an incredible world, full of fulfillment and satisfaction, while being equally demanding on the flipside. Every few days, you might get new projects to work on, and as soon as you are done with them, you deliver it to the client and move on to the next project. Maybe a client might require a revision or two for their design, but that will be a rare occurrence. Finally, fulfilling the client brief and delivering the product feels highly satisfactory.
However, in this entire process, a glaring issue might not be obvious at the first glance. If your process entails only delivering just a logo to the client, that means you are just interested in a one-off relation with the client. This means that by potentially dealing with each client only once, you are risking losing a lot of potential business by moving on to the next client right away. While it may be that you charged the client quite well for that logo, but the fact of the matter remains that you missed the chance to retain the client for a longer term, by not providing them additional services that would've added value to the logo. These services are known as upsells. 
No what does upselling mean? Let us find that out.
Upselling Services:
Upsell means to get the client to subscribe to additional services in addition to the one you have been hired for in the first place. Now these additional services are not just random services, rather they are services related to that initial service offering. 
For example, if you are hired to design a logo for a new business, you know that soon they will require additional material as well, such as letterheads, business cards, images for their social media, maybe even a website or an app as well. If you offer these services to the client, then they know that you offer these services as well, and if you can get them to sign on for these services as well in the initial stage, then you have retained that client for a longer period of time and for additional business as well. 
Now if you had failed to upsell these additional services to the client, they might have gone to someone else for these, because they would not have been aware that you even offered these services. Therefore, you would have lost business that was within your reach. 
Now, some people are quite aggressive when upselling their services, but that is not the way to go. You can upsell via a simple memo or a flyer, or even a well-designed email as well, which tells the client that you offer these services as well as the one for which they hired you. Not only this, you might even have a talk with the client in a physical meeting as well, by helping them explore additional services for their business. 
No matter how you do, upselling is key in today's business. Now let us have a look at some of the upsells that you, as a logo designer, can offer their clients.
Easy Upsells for the Aspiring Logo Designer:
Here are some of the upsells, which someone offering custom logo design service can easily offer to their client.  Let us have a look at them.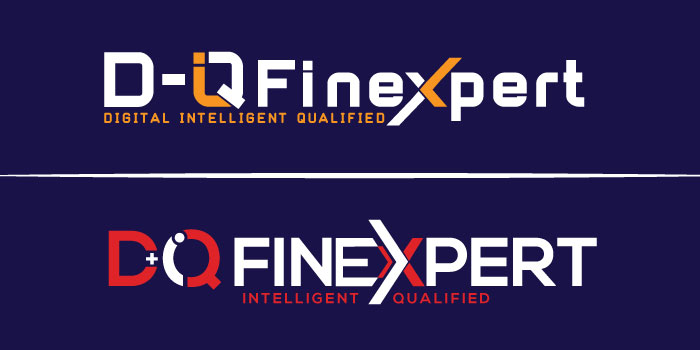 You can offer this simplest and easiest upsell as a designer. Once the client has finalized a design, a few minor alterations is all that might be required to finish the logo completely. 
The fact of the matter is that no matter how well designed a logo is, a single version of it can be used properly across an array of mediums. As a designer, you might offer variants such as a version for large sized prints, or a version for social media images. 
Variations are a great way to diversify the client's visuals, without detracting from the actual design of the logo. Grayscale variants, a variant that is designed for other color schemes or print sizes, are all that you as a designer can upsell and provide without extra effort, while generating additional revenue for you. 
Some designers argue that offering variants of the logo should be complimentary, but that is because variant is a very vast term. Offering common formats for free is easy to understand, but less common or complex variants need to be offered at an additional price, as it requires additional effort on the designer's part. If you need to deliver an obscure format to the client, then that is an additional service, and should be charged separately. 
Another easy upsell is the offer to provide a style guide to the client, to help them create a branding plan that works well with the new logo. Now, a style guide can help those businesses with lots of people handling their logo to adhere to a standard branding procedure, or even help those with no idea how to adapt their branding to devise a branding plan, or how to use a logo design online.
Now in the case of the first example, it will be easier to upsell this service. However, for the second client, you will need to work a little to help them understand the value of good branding as well as why they are in dire need of your style guide.  
Depending on the client and the specific scenario, the style guide may be just a couple of pages, or it may span dozens of pages. So do not worry about creating a huge guide to go with each log. Assess the situation and the needs of the clients, and design accordingly. Additional style tips beyond the commonplace may be offered at an additional cost as well. 
The thing that needs to be remembered is that it is not the length of the style guide that matters, but the information within which helps the client decide where and how to use their designs across a wide array of mediums and uses. In addition, that it can do it in a way that even those with the faintest idea of branding can easily follow and implement it. 
Nowadays, social media is a very useful tool in branding and marketing. Not only that, social media has also affected how we approach logos and other marketing content, and companies running their social media pages are always in need of high quality images for their social profiles. Whether its twitter, Instagram, or Facebook, they all will require images featuring the branding images featuring the new logo.
As a designer, you can easily offer to sell the client images in the sizes required by each social media platform. Not only that, for an additional fee, you can also offer to upload and adapt the image according to each social media page, so that the transition or update looks natural and attractive. 
Now this service can be easily outsourced without much of a chance of quality control. While you work on the design and the other technical details, let someone else handle the updating of the social media profiles, and then split the income generated from it with your project partner. 
These are just some of the upsells that a designer might be able to provide to their clients. Depending on what other services your team can provide, or what services can be easily outsourced, you can have a vast list of additional services to offer a client, which will help retain them for a long period. 
However, beware; just offering services is not the key. Every service you offer a client needs to be strictly in line with the quality that the client expects from you. That means that no matter how many services you think you can provide, only upsell those services about which you are sure that high quality work will be provided. 
If you are looking for reliable affordable logo design services, then Creatix9 is the way to go. Their expert designers are there to help you create the logo that effectively portrays your brand's motto, in a way that is both innovative and clear. So why wait? Give them a call now. 
Also Read: Choosing The Right Colors For Your Brand: A Handy Guide
---