Get Upto 60% Discount
Please fill the form below & proceed
Appreciated Across the
Globe for Quality
Graphic Design Services

Elevate Your Brand's Triumph with Our Logo Design Company in Florida, USA
A logo holds immense significance for every business, serving as a unique symbol that encapsulates the brand and fosters trust. A strong logo design in Miami FL is essential for converting potential customers. An impactful corporate logo captures attention, aiding in brand recognition. It sparks recall and familiarity, transforming curious individuals into loyal advocates.
At Logo Magicians, we expertly craft distinctive logos for Florida, drawing from extensive experience in creating captivating brand identities. Our logo design services in Florida offer a range of design options, a robust approval guarantee, and top-notch service.
Seeking an exclusive company logo design that mirrors your business? Opt for our customized Florida graphic logo designs! Don't settle for the ordinary – rely on our Fl logo design company to showcase your brand. Embrace our process for unparalleled business logos that position your brand for success.
Our Florida Logo Design Company extends its services beyond, covering other cities within the state.
Get Started
Professional Logo Designs by Type
Logo Design Services By Industry
Empower Your Brand with Leading Company Branding Services Miami FL
Logo Magicians stands as a premier branding agency in Miami FL, USA, catering to forward-thinking businesses that understand the substantial value of impactful branding in uniting people, igniting inspiration, and prompting action. When you partner with our company branding services in Florida, you'll quickly recognize the intelligence and innovation woven into our branding strategies, uniquely positioning your brand.
Whether you're a budding startup or an established enterprise, regardless of your industry, our branding company in Miami FL is prepared to support you. Connect with the foremost branding agency in Miami FL, USA, today.
Amplify Your Online Presence With Our Website Design Services Miami FL
Your website serves as your brand's digital home, leaving a lasting impression on clients and nurturing positive perceptions about your company. Beyond functioning solely as a web development company in FL, Logo Magicians encompasses branding expertise that covers the entire spectrum of digital marketing, working to illuminate your brand's essence. Our skilled team, well-versed in shaping custom website design in Miami FL, employs innovative concepts to inject interactivity into your site.
Within our web design agency, a synergy arises as graphic designers, website developers, marketing experts, and SEO professionals combine their skills to create a distinctive and captivating website tailored to your business. Our web design agency Miami FL, extends this expertise not only throughout Florida but also to numerous cities across the United States.
Crafting unique logos for 15 Years.
Your reliable Logo Design Agency.
Contact us today!
Email Us
Create an Intuitive App with Our Mobile App Development Services in Miami FL
Success is intertwined with smartphones – capturing users' mobile devices equates to capturing your business's triumph. This explains why partnering with a leading mobile app development company FL is a prudent choice.
Discover exceptional mobile app development in Miami FL, with Logo Magicians. Our mobile app developers Miami FL, bring abundant expertise and years of experience to the table, meticulously crafting user-friendly apps with finesse. Utilizing an advanced approach to mobile app development in Miami FL, they ensure the creation of sophisticated, scalable apps for both iOS and Android platforms.
Experience Our Exceptional Video Animation Services in Miami FL
Within Logo Magicians, a skilled team of video animators is dedicated to producing captivating and informative animations. We thoroughly analyze the market to identify elements that enhance the attractiveness of our animations. Our range of video animation services in Miami FL, encompasses diverse animation styles, including 2D, 3D, whiteboard, and promotional videos, each infused with unique and imaginative concepts.
As a leading video animation company in FL, we solidify our reputation through insightful industry analysis. Our streamlined video animation service process is user-friendly and has the potential to expand business outreach to a broader audience.
Expert WordPress Development Services Miami FL
We specialize in delivering exceptional WordPress development services in Miami FL that breathe life into your digital vision. Our adept team of developers harnesses the full potential of WordPress to create websites that seamlessly fuse creativity and functionality. Be it a captivating blog, a robust e-commerce platform, or a polished corporate site, we excel in crafting tailored solutions that mirror your brand's essence.
WordPress website development company FL is a testament to our commitment to performance, security, and responsive design. Stay ahead in the digital landscape with our proficient WordPress website development company Miami FL, as we transform your concepts into captivating online experiences.
Ready to Elevate Your Online Ventures through Our Digital Marketing Services Miami FL
In the digital realm, it's crucial to collaborate with individuals who truly grasp your business objectives and can translate them into tangible outcomes through your digital marketing endeavors. Unfortunately, only a limited number of digital agencies manage to achieve this.
Logo Magicians proudly stands as a premier digital marketing firm in the United States. We offer an extensive array of digital marketing services in Miami FL, including SEO, CRO, PPC, social media, content creation, email marketing, and more. Over the years, businesses have entrusted us, a digital marketing agency in FL, with enhancing their growth trajectory through impactful online solutions. Leverage our extensive experience and expertise to maintain a competitive edge.
The Structure of Our Digital Marketing Firm in Florida, USA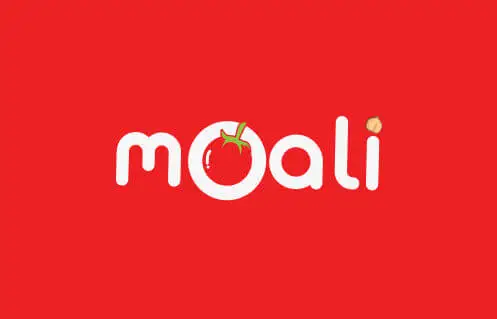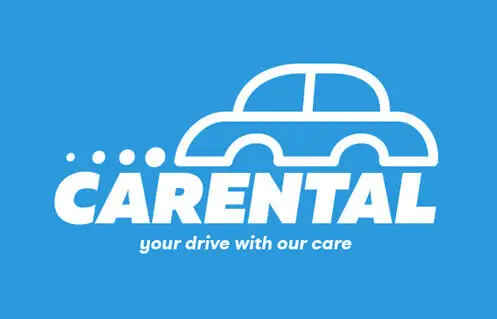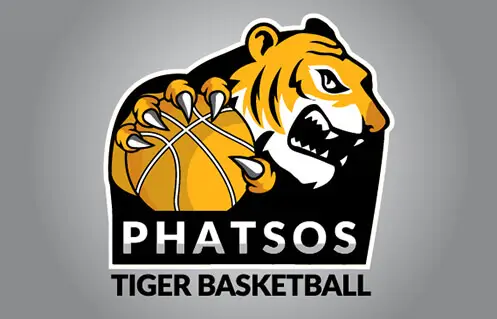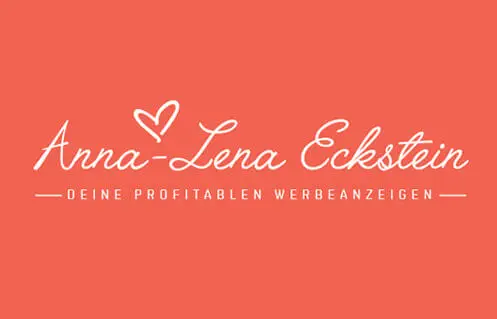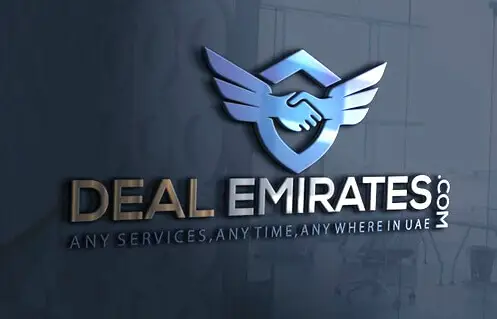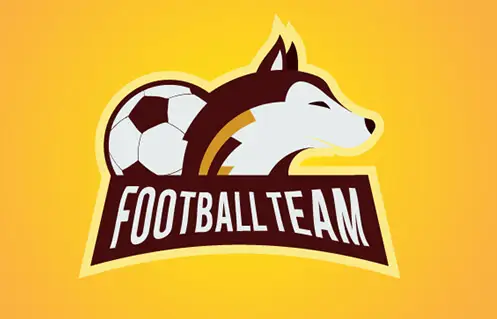 1. Redefine Your Business With Top Digital Agency
Our comprehensive creative digital agency brief simplifies the process of defining the vision for your business and setting clear budget guidelines.

2. Receive Numerous Diverse Concepts
Our talented team hailing from across the globe will submit their creative concepts. Through collaboration and feedback, you'll shape the perfect marketing plan for your business.

3. Acquire the copyrights
With a seven-day window to collaborate with the team, you'll then pick your preferred plan. Subsequently, we'll facilitate the transfer of copyrights to you.
Logo Magicians a leading
graphic design company that can help
you make your mark. Contact us today!
Email Us
FAQs – Learn About the Premier Logo Design and Animation Firm in Florida, USA
A professional logo establishes your brand's identity, providing a visual representation that communicates your business values, mission, and personality. A well-crafted graphic logo design can enhance brand recognition, foster trust, and create a lasting impact on customers.
A skillfully designed logo plays a pivotal role in building brand familiarity. When individuals encounter your logo, they quickly associate it with your products or services. This instant recognition nurtures awareness and builds trust, transforming casual observers into loyal patrons. Through consistent usage across various platforms, your business logo reinforces brand identity, simplifying the decision-making process for customers who then choose your offerings over competitors.
Selecting the right company involves considering factors such as:
• Experience: Opt for agencies with a proven track record and industry experience.
• Services: Choose a company that offers the specific services you need.
• Portfolio: Evaluate their past work to gauge quality and style.
• Client reviews and testimonials: Feedback from previous clients provides insights into their performance.
• Communication: Ensure effective communication and a clear understanding of your goals.
Logo Magicians go beyond conventional website design by combining branding expertise, creative concepts, and digital marketing insight to create interactive and captivating e-commerce websites. Our collaborative team of web designers, website developers, and experts ensures a dynamic and compelling online presence for your Florida-based business.
Logo Magicians boasts skilled mobile app developers in Florida with a history of creating intuitive and scalable apps for both iOS and Android platforms. Our refined approach guarantees impressive outcomes that drive business expansion.
Mobile apps enhance customer engagement, streamline processes, and increase brand visibility. They facilitate convenient interactions, personalized experiences, and improved conversion rates, all of which contribute to your business growth.
Digital marketing amplifies online presence and engages target audiences across diverse channels. It increases visibility, drives traffic, and converts leads into customers, fostering overall business expansion.
Indeed, digital marketing services can benefit businesses of all sizes and industries. Whether you're a small local enterprise or a global corporation, digital marketing offers adaptable strategies tailored to your unique objectives and budget.
Logo Magicians excel in innovative and strategic company branding approaches that make brands shine. We cater to a wide spectrum of businesses and industries, underscoring the significance of impactful branding.
Effective branding unifies people, inspires action, and sets your business apart. It creates a strong identity and establishes global recognition for your brand, a crucial factor in attracting and retaining customers.
Logo Magicians provides a diverse range of video animation services, including 2D, 3D, whiteboard, and promotional videos, each featuring unique and imaginative concepts that captivate and inform audiences.
Logo Magicians' skilled animators analyze the market and competition to create captivating animations that help your brand stand out and reach a wider audience, thus enhancing brand recognition and engagement.